Asw. Lorena Gonzalez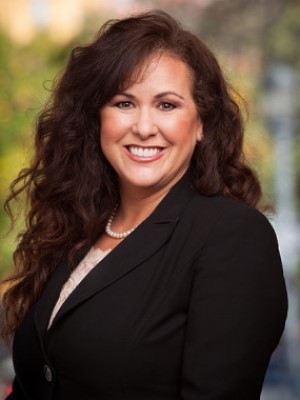 Assemblywoman Lorena Gonzalez is the 2019 awardee of NHCSL's highest honor, the John S. Martínez Legislator of the Year Award.
She has broken glass ceilings and become a national leader by driving policy in California. Whether it's protecting our children's health by limiting the abuse of vaccination exemptions, keeping worker rights at the forefront of her legislative focus, or guiding and uniting Hispanic legislators in her state, California Assemblywoman Lorena Gonzalez has earned our respect and the respect of Californians, for her persistence and courage in the legislative arena.
Even her opponents have been quoted describing her as the most important lawmaker in Sacramento. She also made Politico's list of 50 thinkers, doers, and visionaries transforming American politics.
Assemblywoman Gonzalez spent much of her career before becoming a legislator working on behalf of unions and their workers. Lorena has never forgotten that helping workers is her passion, and her legislative work shows it. Over the years, she has helped raise the minimum wage and enacted protections for workers as diverse as nail salon employees, gig workers and NFL cheerleaders. She has tried to close the gender pay gap and the farmworker pay gap. The Atlantic magazine called her "the state's most influential female politician" after she authored the first law that guaranteed paid sick days for all employees in 2015. She currently serves as Vice Chair of NHCSL's Labor and Workforce Development Task Force.
in 2019, she also passed a law that requires school districts to offer a course on how to vote and another one that extends the statute of limitations on child sexual abuse so that victims can come forward later in life.
Assemblywoman Gonzalez chairs the California Latino Legislative Caucus and is the first Latina to chair the California Assembly's Appropriations Committee.
She is the daughter of an immigrant farmworker and a nurse and she has never forgotten her background even as she achieves the highest levels of government.
Current:
Chair, California Latino Legislative Caucus
Chair, California Assembly Appropriations Committee
Past:
CEO and Secretary-Treasurer, San Diego and Imperial Counties Labor Council AFL-CIO

Senior Adviser to former California Lieutenant Governor Cruz Bustamante