Sen. Anitere Flores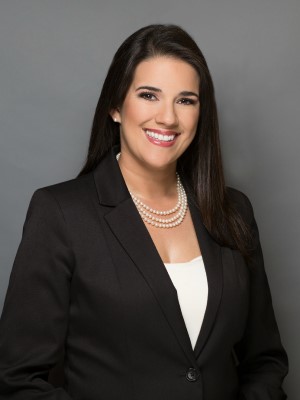 Senator Anitere Flores (FL-39) has had the honor of representing Sweetwater, Westchester, Kendall, Country Walk, and portions of Southwest Miami-Dade County since 2004. Senator Flores graduated with a BA in Political Science and International Relations from Florida International University, and then received a J.D. from the University of Florida Levin College of Law. After law school, Senator Flores was hired by the Florida House of Representatives to work on the Education Council, and later worked for Governor Jeb Bush as his Education Policy Chief.
Senator Flores served in the Florida House from 2004-2010. Prior to being elected a State Representative, she spent two years advocating for university students in her district as Director of State Relations for Florida International University.
During her career in the Florida House, Senator Flores served as Deputy Majority Leader, Chair of the PreK-12 Appropriations Committee, and Chair of the PreK-12 Policy Committee. In order to increase college completion, she passed legislation that created a scholarship program for students who are the first in their family to attend college.
As a member of the Florida Senate, Senator Flores is presently Chair of the Community Affairs Committee and sits on the Appropriations Committee, Budget Subcommittee on Education, Budget Subcommittee on Health and Human Services, the Criminal Justice Committee, and the Rules Committee. From 2010-2012, Senator Flores also served as the Majority Whip. From 2016-2018 Senator Flores became the first Hispanic woman to serve as President Pro-Tempore of the Florida Senate. From 2018-2020 Senator Flores is serving as the Deputy Majority Leader for the Florida Senate. In the Senate, she has championed several issues important to South Florida, including working towards finding affordable options for property insurance.
Senator Flores also serves on various national and community boards. She is currently serving as the Vice Chair of NHCSL's Business Economic Development, International Relations and Trade Task Force, on the State Legislative Leaders Foundation Board (SLLF) and on the National Association of Latino Elected Officials (NALEO). She previously served as a member of the National Assessment Governing Board (a bipartisan board that sets policy for the National Assessment of Educational Progress-NAEP) and the Board of Spectrum Programs, Inc. (a drug and mental health service organization).
Senator Flores is the first Republican Hispanic woman to serve in both the Florida House and Senate since 1986. Due to her unwavering support of education, the American entrepreneurial spirit as well as the elderly, she was recognized in The Huffington Post's "40 under 40: Latinos in American Politics."
Senator Flores is the Director of Development for the ACE Foundation, an organization dedicated to raising funds for students and schools in need.
Senator Flores is married to Dustin Anderson of Sarasota, Florida. Together they have two sons, Máximo Monte and Lucas Ignacio Anderson.