NALEO Annual Conference
When:
June 20, 2019 to June 22, 2019
Where:
InterContinental Miami
100 Chopin Plaza
Miami, FL 33131
Contact:
Martha Beall (213-765-9428)
Summary:
The NALEO 36th Annual Conference will provide attendees with the unequalled opportunity to have direct access to our nation's top executive and legislative leaders.
Event Details
Description
Join the NALEO 36th Annual Conference, the nation's largest and most prestigious gathering of Latino elected and appointed officials. The NALEO Annual Conference is a unique source of professional development specifically tailored for Latino elected and appointed officials. Sessions at the Conference are designed to enhance the governance skills of participants and deepen their understanding of critical policy issues in a cross-jurisdictional context.
Address
InterContinental Miami
100 Chopin Plaza
Miami, FL 33131
Directions
Get detailed directions and more on Google Maps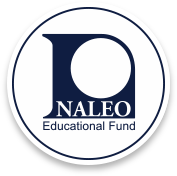 Register
To register for this event, please click here.
Actions
2019-06-20 00:00:00 2019-06-22 00:00:00 America/New_York NALEO Annual Conference The NALEO 36th Annual Conference will provide attendees with the unequalled opportunity to have direct access to our nation's top executive and legislative leaders. (http://nhcsl.org/events/naleo_annual_conference) InterContinental Miami, Miami, FL 33131