Rep. Ina Minjarez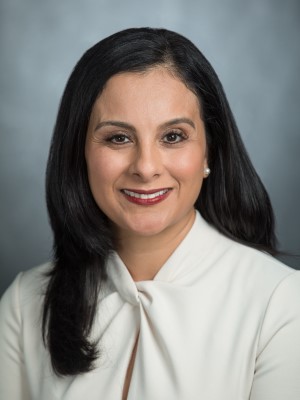 From interning at a legal office that helped migrants and refugees seeking residency to opening a private practice that represented victims of abuse, Representative Ina Minjarez has fought for Texas's families throughout her career as an attorney. When she won a special election for her seat in 2015, with only a month left in the legislative session, Representative Minjarez committed to using her time in office to continue fighting for women and children across Texas. By the end of her first full session, she was named Texas Monthly's "Rookie of the Year" for her methodical approach and substantive amendments she proposed.
As part of her legislative career, Representative Minjarez has successfully helped pass legislation that actively assists vulnerable citizens struggling with opioid and substance abuse and provide direct access to healthcare services. Furthermore, she successfully co-sponsored legislation that enhances transportation initiatives and assists victims of sexual assault.
Her legislative career has also been marked by her dedication to improving foster care services for children, fighting for public education, improving cybersecurity infrastructure, and supporting military families, the last of which has earned her a Certificate of Appreciation from the Department of Defense.
Representative Minjarez was appointed to the Texas House Committee on Appropriations where she sits on Articles VI, VII, VIII Subcommittees which oversee natural resources, business and economic development, and regulatory agencies. She also serves on the Appropriations Subcommittee on State Infrastructure, Resiliency, and Investment, and is a member of the House Committee on Land and Resource Management and the House Committee on Redistricting. Additionally, she was appointed by Speaker Bonnen to be a member of the Texas Commission on Judicial Selection, and was also selected to be part of the very first Criminal Justice Reform Caucus.
Representative Minjarez was born and raised in El Paso, Texas, and is an alumnus of the University of Notre Dame and St. Mary's Law School in San Antonio. She is married to her husband, Leo Gomez, with whom she has two wonderful stepchildren---Manuel and April Gomez. In her free time, she enjoys running marathons and spending time with their three dogs, Pinot, Pepe, and Lily.