Rep. Pedro Marin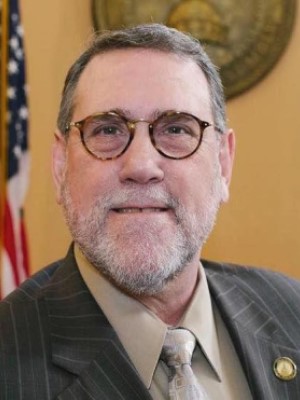 Georgia State Representative Pedro "Pete" Marin (GA-96) is the Dean of Gwinnett, Georgia legislators having served in public office for almost two decades. As Chair of the Gwinnett House Delegation, he leads a diverse and dynamic group of legislators in representing the interests of Gwinnett County whose population is close to one million.
Leadership is the hallmark of Representative Marin's political and professional career. Since arriving to Georgia in 1995, he has leveraged his skills in marketing, strategic planning, relationship building, negotiation, and intercultural relations to build a successful consultancy firm while also continually lending his talents to bring together diverse communities to address issues of mutual concern.
During his years of serving on important committees such as the House Economic Development & Tourism, Banks & Banking, Science & Technology and Industry & Labor, Representative Marin has established himself as a thoughtful, pragmatic statesman who continually tries to push for policy capable of improving lives both in his district and throughout the state. Examples of his Legislative efforts are stopping gang violence and graffiti, being part of the Legislation that change the State Flag, helped with the Tax Incentive for the Movie Industry, stopping racial profiling, and fighting against legislation targeting specific communities.
His leadership has been recognized by numerous local, state, and national organizations to include the Mexican American Legal Defense and Educational Fund, GA Hispanic Chamber of Commerce, Silver Beaver Award BSA, Korean American Chamber of Commerce, just to name a few. He is a member of the Gwinnett United Way, Gwinnett Habitat for Humanity, Selective Service System among others.
He served in NHCSL's Executive Committee from 2006 to 2019, including serving as NHCSL's Vice President for Public Policy from 2014 to early 2018.
When not conducting the people's business, he enjoys time with his wife Nereida traveling, gardening, and serving as co-chairs for the (Joel Marin Scholarship Fund), named after their son who passed in 2017.
Current Roles
Chair, NHCSL Education, Media and Culture Task Force
Memeber of the Banks & Banking, Economic Development & Tourism, Industry & Labor and Science & Technology committees of the Georgia House of Representatives.