Rep. Roberto Alonzo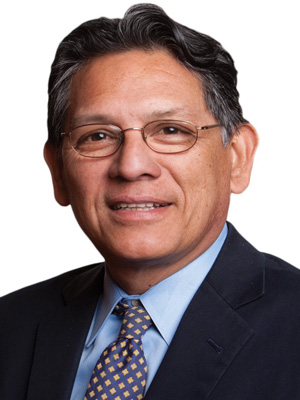 Roberto R. Alonzo was officially sworn in to commence his tenth 2-year term as Texas State Representative for House District 104 in January 2017, having been first elected in November 1992.
Originally from Crystal City, State Rep. Alonzo serves House District 104 in the Legislature, which is in Southwest Dallas including primarily the communities of Oak Cliff, Cockrell Hill, Grand Prairie, North Oak Cliff, West Dallas, Arcadia Park, as well as a portion of south Irving.
When he was first elected, Rep. Alonzo made history by becoming the first Mexican American from North Texas elected to the Legislature, outdistancing his opponents by a 2 to 1 margin with over 66% percent of the vote. However, making history is nothing new to Rep. Alonzo. In 1978, as a college student, Rep. Alonzo became the first Hispanic elected President of the Student Government at the University of Texas at Austin. An accomplished attorney, Rep. Alonzo is an alumnus of Thurgood Marshal School of Law at Texas Southern University, where he obtained his Doctor of Jurisprudence in 1984. He is currently a self-practitioner and small business owner in Dallas where he specializes in criminal law. In addition to his law practice, Rep. Alonzo is actively involved in a number of community affairs in the Dallas metroplex area. A former Board Member of both the Greater Dallas Hispanic Chamber of Commerce and the Dallas Area Rapid Transit Authority (DART), he has also served as an active Board Member of Hispanic PAC/USA in Washington, D.C. and the Mexican American Bar Association.
Rep. Alonzo currently serves on the Higher Education Committee, Calendars Committee, and as Vice Chair of the Pensions Committee. He was honored by being selected to serve on the State Democratic Executive Committee by his peers in the House Democratic Caucus. He was named Legislator of the Year in 2015, by the Texas Public Employees Association, a non-union, non-partisan legislative advocacy organization for Texas state government employees and retirees. Rep. Alonzo distinguished himself in the eyes of the association's 15,000 members for the leadership role they took in addressing the unfunded liabilities of the Employees Retirement System (ERS) pension fund through the authorship and passage of House Bill 9. Rep. Roberto R. Alonzo is also an active member of both the National Conference of State Legislators (NCSL) and the National Hispanic Caucus of State Legislators (NHCSL), and served as Chair of the Higher Education Task Force in the Mexican American Legislative Caucus.
Rep. Alonzo is married to the former Sylvana Avila, also of Crystal City. They have three children: Roberto , Jr.; Maria Xiomara; and Jose Maria Emeterio.