Sen. Nellie Pou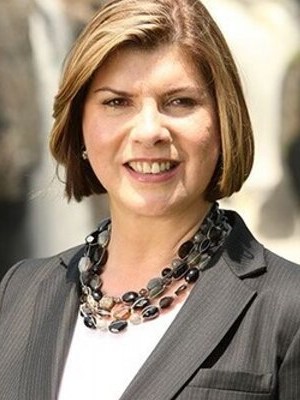 Senator Nellie Pou (NJ-35) is the President-Elect of the National Hispanic Caucus of State Legislators. Her two-year term as President is slated to begin at the end of 2021. Prior to her election as President-Elect on December 5, 2019, she served as NHCSL's East Region Chair.
Sen. Pou has served in the New Jersey State Legislature since 1997 and Sen. Pou has chaired the New Jersey Legislative Latino Caucus since 2006. As the first woman and Hispanic elected to represent the district, she has been the primary sponsor of many bills signed into law that benefit our Latino community and resolutions that mirror those of the NHCSL.
In her legislative tenure in New Jersey, Sen. Pou served in leadership positions as Deputy Speaker and Assistant Minority Leader of the New Jersey Assembly, Chair of the Assembly Budget and Appropriations Committee, Chair of the Senate Commerce Committee, and Vice Chair of Senate Higher Education and Senate Judiciary Committees.
As current member of the New Jersey State Census Commission she works to ensure a complete count. She also serves on the Disparity Procurement Study Commission, working toward more diversity in state contracts, and in the Criminal Sentencing and Disposition Commission addressing injustices in our criminal justice system.
Parallel to her legislative work, Sen. Pou worked most of her career for the City of Paterson, where she served as Business Administrator (2014-18), Assistant Business Administrator (2003-14 and 1997-98), Director of Human Services (1986-1997), and CETA Training and Education Coordinator (1975-83).
She also served on the New Jersey Task Force on Child Abuse and Neglect and on the Passaic-Bergen County HIV Health Services Advisory Council.