NHCSL Elects New Leadership and Spearheads Initiative to Increase Latina Representation
By Kenneth Romero, Executive Director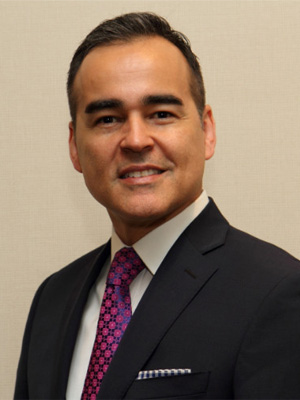 NHCSL held its annual gathering earlier this year where the organization elected new leadership, approved resolutions on some of the most relevant topics of the day and held panels on some of those key issues.
In addition to a policy session on "Ensuring the Census Works for All Americans", experts shared their thoughts on the impact of the North American Free Trade Agreement (NAFTA) and the state of the current renegotiations. Karen Antebi, the number two chief negotiator for Mexico in the talks, stated that 40¢ out of every $1 Mexico obtains from exports, comes back to the US, while the figure is just 4¢ in the case of China. Christopher E. Wilson, Deputy Director for the Woodrow Wilson Center's Mexico Institute, shared that, since NAFTA went into effect in 1994, trade between the US and Mexico surged from $150B/yr. to $600B in 2016.
Sen. Carmelo Ríos (PR) kicked off a discussion on resiliency, emphasizing the economic importance of having a 21st century infrastructure and sustainability in the wake of natural disasters that inflicted damage in Texas, California, Florida, Puerto Rico, and the US Virgin Islands. Ríos argued that "this is not a theoretical exercise for us, it is literally the difference between having safe drinking water, and a reliable electricity grid that can withstand Category 5 hurricanes and other calamities." Participants in the panel included Juan Torres, Associate Laboratory Director for Energy Systems Integration at the National Renewable Energy Laboratory (NREL); and Joseph Viens, Chair of the Communications Infrastructure Information Sharing and Analysis Center.
Dr. Carolyn Orr, Agriculture Policy Consultant at the Council of State Governments (CSG), moderated an agricultural entrepreneurship panel, along with Rudy Arredondo, President of the National Latino Farmers and Ranchers Trade Association (NLFRTA), and Amelia Morán Ceja, President of Ceja Vineyards.
Latinas Lead
In a historic first, NHCSL signed an agreement with Rutgers University's Center for American Women and Politics (CAWP) to hold a yearly leadership academy to boost the amount of Latina state legislators nationwide, ensure that incumbent Latina legislators have the tools they need to reach leadership positions within their Legislatures as well as aspire to higher office. Latinas are 1.3% of state legislators of all racial and ethnic backgrounds and are just 1.6% in Congress.
NHCSL Elections and Awards
The newly sworn-in leadership of NHCSL consists of: President – Sen. Carmelo Ríos (PR); 1st Vice-President – Rep. Ángela Romero (UT); Vice President for Public Policy – Rep. Carlos Tobón (RI); Vice President for Membership – Rep. Roberto Alonzo (TX); Treasurer – Rep. Mark Archuleta Wheatley (UT); and Secretary – Rep. Juan Candelaria (CT).
NHCSL awarded its highest honor, the John S. Martínez Legislator of the Year Award, to retiring Rep. Dan Pabón (CO). Representative Pabón has been a pioneer who spearheaded important discussions on cannabis and consumer financial protection to broaden NHCSL's educational efforts. In addition, the organization bestowed its Corporate Leadership Award to Iván Báez, Director of Government Affairs for Walmart in Puerto Rico and Vice President for Membership in NHCSL's Business Board of Advisors (BBA). Báez was recognized for his role in Walmart's response efforts after Hurricane Maria and for his contributions to NHCSL.
Resolutions
NHCSL also ratified resolutions expressing the organization's support for a pathway to citizenship for DACA recipients, ensuring the Census works for all Americans, supporting the establishment of the National Museum of the American Latino, calling for legislation to ban workplace discrimination against LGBTQ Americans, among other relevant issues.