Asw. Selena Torres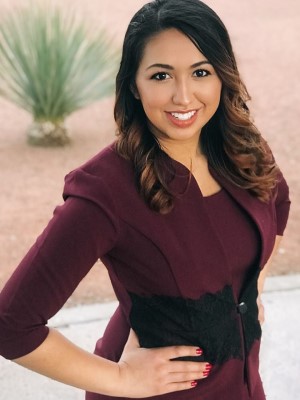 Assemblywoman Selena Torres (NV-3) was born and raised in Las Vegas, Nevada. Her father fled the Salvadoran civil war and my mother left Hawaii to pursue her career as an English teacher. Her parents taught her the values of hard-work, education, and the importance of giving back to my community. It was these values that motivated Selena to become a public school teacher and serve Nevada in the state legislature.
She is a product of Nevada's public education and has a passion for education. After graduating from Valley High School she attended the College of Southern Nevada where she received an Associate of Arts and later transferred to the University of Nevada, Reno where she received a Bachelor's in English Literature. Selena continues to pursue her passion for learning today and graduated in December 2019 with a Master's in Education from the University of Nevada, Las Vegas. She currently serves as Vice Chair of NHCSL's Education, Media and Culture Task Force.
Selena worked with the Las Vegas Community to start the Cesar Chavez Day Las Vegas festival in 2014 and continues to organize the festival alongside community members and students. At 24 years old Selena is the youngest woman serving in the Nevada Legislature and is committed to creating policy that meets the needs of Nevada students.
During the 80th legislative session Selena served on the Judiciary, Education, and Legislative Operations and Elections Committee. She is currently serving as a Board Member of the Nevada Youth Legislature.