Rep. Arturo Alonso-Sandoval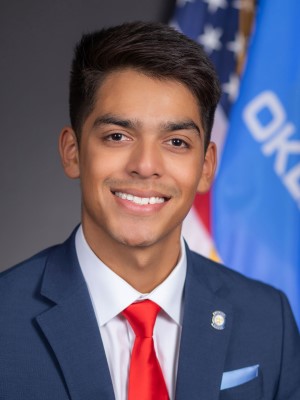 Arturo Alonso-Sandoval is a recent college graduate, attaining a degree in mechanical engineering from the University of Oklahoma.
With the help and trust of this community, Arturo has also managed to win his seat in the State House of Representatives representing District 89 in south Oklahoma City as one of the youngest elected officials in the legislature.
Growing up on the south side of Oklahoma City, Arturo knows what it's like to face structural injustices. From his experiences, Arturo developed values such as learning, resilience, and service, immersing himself in academic and extracurricular activities while always striving to leave a lasting contribution to his community.
Arturo is a first-generation American, bilingual, and the son of immigrant parents from Mexico so he is committed to working hard and fighting for progress.