Rep. Juan Candelaria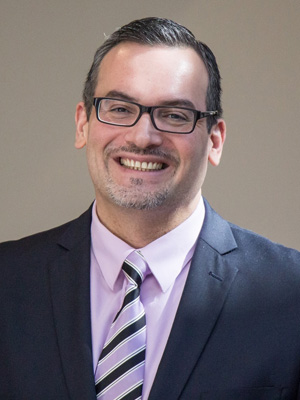 Juan Candelaria has served New Haven's 95th District since 2002. At the start of the 2017 General Assembly session, Rep. Candelaria was named to the leadership role of Deputy Speaker, the first Latino to hold the position. He is also a member of the Appropriations and Education committees.
In 2013, his colleagues elected him Chair of the Black and Latino Caucus to lead their legislative agenda in the legislature. In that role, he led efforts to pass legislation that would allow undocumented immigrants apply for Connecticut driver's licenses.
Additionally, Rep. Candelaria was instrumental in passing Connecticut's in-state tuition legislation in 2011 to allow students without legal documentation to pursue their educational dreams.
During his tenure in the General Assembly, Candelaria has been a strong supporter of education issues and has led efforts to empower youth and Latinos statewide to get involved in the democratic process through voter registration drives and education. He also leads a strong network of young people who have ambitious professional and social aspirations.
Juan has also worked tirelessly to support and enable groups such as the Spanish American Merchants Association (SAMA) to be recognized, making them eligible to receive state funding to help them move ideas and initiatives forward on behalf of local businesses.
Some of his former memberships include the Hill Development Corporation, the Regional Workforce and Centro San Jose in New Haven where he utilized his experience to support community driven initiatives.
His vast professional managerial experience and marketing skills have earned him accolades and promotions in the private sector. Besides holding public office as a State Representative, he is a former New Haven Alderman and a current member of New Haven's Town Committee. Additionally, Candelaria serves on several boards and organizations such the National Hispanic Caucus of State Legislators, the Connecticut State Hispanic Caucus and the National Conference of State Legislators.
Candelaria is a graduate of Albertus Magnus College and holds an MBA from the University of New Haven.