Sen. Cristina Castro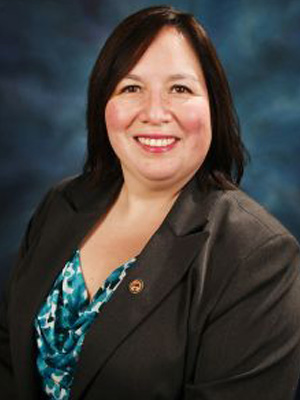 Senator Cristina Castro (IL-22) is the Midwest Region Chair of the National Hispanic Caucus of State Legislators. Prior to her election on December 5, 2019, she served as a member of the NHCSL Executive Committee.
Senator Castro has served in the Illinois Senate since 2017. There, she serves as Chair of the Government Accountability and Pensions Committee, Vice Chair of the Revenue Committee and the Veterans Affairs Committee, and as a member of the Committees on Appropriations; Commerce and Economic Development; Committee of the Whole; Energy and Public Utilities; Labor; and Transportation; as well as on the Special Committee on Opioid Crisis Abatement.
She has a Bachelor of Science and Master of Business Administration from Northern Illinois University; and an Associate of Science, from Elgin Community College.
She served on Kane County Board prior to her senate service.
Senator Castro was born and raised in Elgin, Illinois. She still resides there with husband Joe McKeown and their three dogs.