Speaker Biographies
Hon. Xavier Becerra, Secretary, Department of Health and Human Services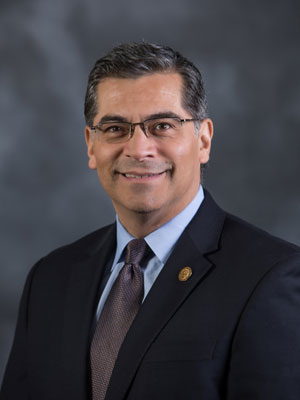 Xavier Becerra is the 25th Secretary of the Department of Health and Human Services and the first Latino to hold the office in the history of the United States. As Secretary, he will carry out President Biden's vision to build a healthy America, and his work will focus on ensuring that all Americans have health security and access to healthcare.
Throughout his career, the Secretary has made it his priority to ensure that Americans have access to the affordable healthcare they need to survive and thrive - from his early days as a legal advocate representing individuals with mental illness, to his role as the Attorney General of the state of California. Secretary Becerra served 12 terms in Congress as a member of the U.S. House of Representatives. During his tenure, he was the first Latino to serve as a member of the powerful Committee on Ways and Means, he served as Chairman of his party's caucus, and as the Ranking Member of the Ways and Means Subcommittee on Social Security and Ranking Member of the Subcommittee on Health.
Senator Daniel Ivey Soto, President of NHCSL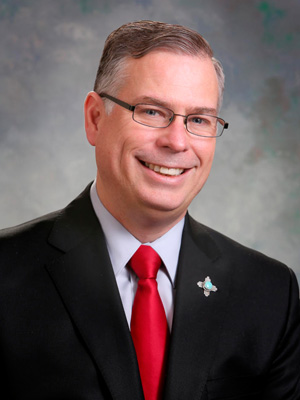 Senator Daniel A. Ivey-Soto (NM-15) is the President of the National Hispanic Caucus of State Legislators. Prior to his election on December 5, 2019, he served in the NHCSL leadership as West Region Chair and member of the Executive Committee.
In his state legislature, Sen. Ivey-Soto serves as Senate Parliamentarian, Chair of the Senate Rules Committee and Member of the Senate Judiciary Committee. He is also a member of the Advisory Board to the United States Election Assistance Commission and previously served two terms as Chair of the Elections & Redistricting Policy Standing Committee of the National Conference of State Legislatures (NCSL).



Dr. Rick Nettles, Vice President of U.S. Medical Affairs, Janssen Infectious Diseases and Vaccines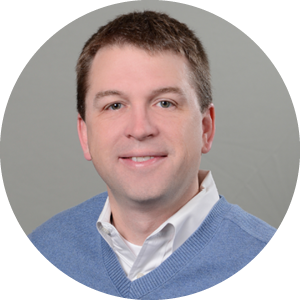 Dr. Rick Nettles leads the U.S. Infectious Diseases & Vaccines Medical Affairs team at the Janssen Pharmaceutical Companies of Johnson & Johnson. Working closely with global R&D colleagues, Rick and his team have worked diligently to bring the Johnson & Johnson COVID-19 Vaccine to the global community. Further, he is focused on bringing critical therapies to people living with HIV and in preparing for the potential introduction of vaccines across multiple disease areas, including Respiratory Syncytial Virus (RSV). Rick has more than 15 years of experience in the pharmaceutical industry. He holds a Bachelor of Science Degree from the University of Notre Dame and a medical degree from Duke University. He completed his internal medicine residency at Duke University Medical Center and his infectious diseases fellowship from Johns Hopkins University.
Niesha Foster, Vice President of Product Access, Pfizer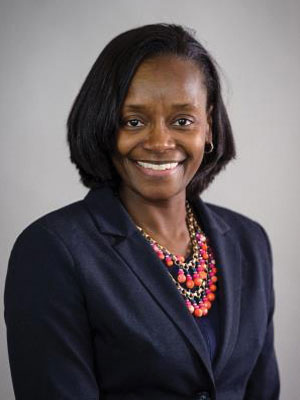 Mrs. Niesha Foster is the Vice President of Product Access and Co-Chair of the Multicultural Health Equity Collective. She will be sharing information about Better Tomorrow, Better Tomorrow. Pfizer launched Better Tomorrow, a culturally competent vaccine confidence campaign aiming to provide Black, Latinx, and Native American communities with accurate and trusted information to help them make informed decisions about vaccinations. The landing page includes downloadable print and digital toolkits, customized to meet the needs and questions of each community. The National Hispanic Caucus of State Legislators partnered with Pfizer to bring this campaign to fruition.




Dr. Michael Ybarra, MD, Vice President, Medical Affairs and Strategic Alliances, PhRMA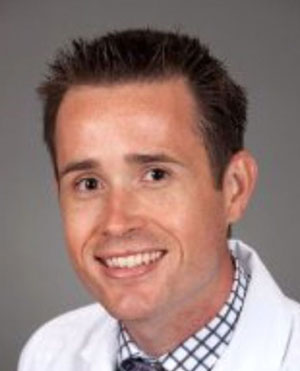 Dr. Michael Ybarra, emergency medicine physician and vice president of medical affairs and strategic alliances at PhRMA, shares how biopharmaceutical companies have donated resources, equipment, time and expertise to beat COVID-19. The biopharmaceutical industry is coming together to take on one singular challenge: beat coronavirus. Through enhancing testing availability and working closely with hospitals and physicians on hundreds of clinical trials for existing and new treatments and vaccines, biopharmaceutical companies are working around the clock to find effective solutions for you.