2013-05
Establishing a National Framework to Foster the Nationwide Transition of TDM to IP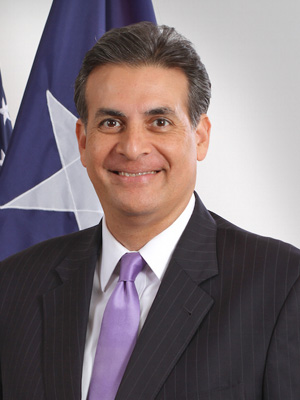 SENATE PRESIDENT EDUARDO BHATIA (PR) BROADBAND & TECHNOLOGY TASK FORCE
WHEREAS: Increasing high speed broadband penetration by 10 percent has the ability to increase GDP by .25 percent in OECD countries; 1

WHEREAS: Transitioning to IP infrastructure will Increase consumer choices for high-speed Internet and increase competitive pricing for consumers;

WHEREAS: Former FCC Commissioner Julius Genachowski and FCC Commissioner Ajit Pai have made clear the need for the U.S. government to back the IP transition;

WHEREAS : State policymakers recognize that the continued deployment of broadband infrastructure and adoption of broadband services is vital to economic growth, and digital goods and services are a critical driver of the rapidly growing 21st Century digital economy;

WHEREAS: The IP transition will help Latinos expand their access to medical care, medical professionals and medical information that can help improve their overall health;

WHEREAS: Latinos are one of the highest segments to start their own businesses—businesses that rely heavily on IP enabled high speed broadband and the tools it supports.

WHEREAS: Supporting the IP transition will help President Obama reach his goal of expanding high speed broadband to 98 percent of Americans by 2016;2

WHEREAS: Consumers are actively choosing IP technologies over outdated options;

WHEREAS: Technology and Geographic trials3 with monitoring by federal and state regulators represent a pragmatic method for identifying and addressing issues that may develop as consumers make the transition to an all-IP digital economy;

THEREFORE BE IT RESOLVED: The National Hispanic Caucus of State Legislators calls on the FCC to support the TDM to IP transition and encourage a rapid completion of technology and geographic trials to gather data in furtherance of a national framework that will allow U.S. citizens to better their lives, as well as grow our national and local economies.

BE IT FURTHER RESOLVED BY: The National Hispanic Caucus of State Legislators, a copy of this resolution be sent to the FCC.

THIS RESOLUTION WAS ADOPTED ON JULY 13, 2013, AT THE NHCSL EXECUTIVE COMMITTEE MEETING HELD IN MASHANTUCKET, CONNECTICUT AND RATIFIED ON NOVEMBER 16, 2013 AT THE NHCSL ANNUAL MEETING HELD IN ORLANDO, FLORIDA.

SPONSORED BY: Senate President Eduardo Bhatia (PR)
CO-SPONSORED BY: Rep. Catherine Miranda (AZ)

1 Originally appearing in P. Koutroumpis, The Economic Impact of Broadband on Growth: A Simultaneous Approach, Telecommunications Policy, at 471-485 (2009), as cited in International Telecommunications Union, Impact of Broadband On the Economy (April 2012) http://www.itu.int/ITU-D/treg/broadband/ITU-BB-Reports_Impact-of-Broadband-on-the-Economy.pdf (Accessed January 16, 2013).

2 Press Release, President Obama Details Plan to Win the Future through Expanded Wireless Access, The White House, Office of the Press Secretary (Feb. 10, 2011) 3 FCC Public Notice, Technology Transitions Policy Task Force Seeks Comment On Potential Trials, GN Docket No. 13-5, DA 13-1016, (released May 10, 2013).