2017-09
Denouncing Human Trafficking Through Fraudulent Rehabilitation Programs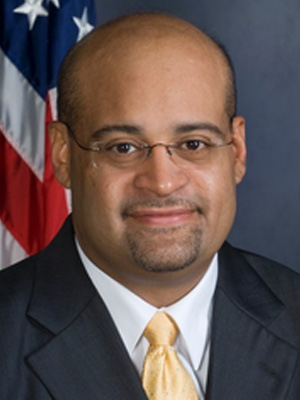 REPRESENTATIVE ÁNGEL CRUZ (PA) SENATOR CARMELO RÍOS (PR) IMMIGRATION, HUMAN & CIVIL RIGHTS TASK FORCE
WHEREAS, a legislative investigation conducted by the Pennsylvania House of Representatives exposed the growing number of fraudulent rehabilitation programs to treat addiction to drugs, and how the patients as well as their families are often abused and robbed.

WHEREAS, in the last decade, over 700 American drug addicts have left Puerto Rico for cities like Chicago and Philadelphia, with the false promise that they will receive excellent treatment at state-of-the-art rehabilitation centers with great resources.

WHEREAS, many of these centers turned out to be fraudulent, operating without any of the required licenses and permits issued by various government agencies, and few or none actually have certified personnel trained to work with drug addiction patients and their needs.

WHEREAS, after the initial 3 months, these centers have forced addicts to look for a job, have taken their earnings, stolen their benefits like Social Security and Medicaid, as well as their passports and other forms of identification. Addiction patients have been exploited, robbed, kidnapped, and in some cases have been forced into prostitution, without access to help.

WHEREAS, in some cases, government entities have helped addicts and their families pay for the transportation in order to get addicts to said centers located in other states.

WHEREAS, these centers represent a threat to the cities in which they are being established, causing an increase in the homeless population because the patients often run away from the centers to escape the abuses. The homeless population in cities like New York, Florida, Wisconsin, Massachusetts, Georgia and South Carolina, has dramatically increased for these reasons.

WHEREAS, the United Nations Office on Drugs and Crime, defines human trafficking as "the recruitment, transportation, transfer, harboring or receipt of persons, by means of the threat or use of force or other forms of coercion, of abduction, of fraud, of deception, of the abuse of power or of a position of vulnerability or of the giving or receiving of payments or benefits to achieve the consent of a person having control over another person, for the purpose of exploitation."

THEREFORE BE IT RESOLVED, that the NHCSL condemns these acts of human trafficking, and proposes that legislators launch an investigation through their respective legislatures of these inhumane practices, to identify their occurrence and address the problem.
BE IT FURTHER RESOLVED, that the NHSCL calls for the regulation of these so-called self-help rehabilitation centers, which present a threat to citizens and the cities in which they are located.

BE IT FURTHER RESOLVED, that the NHCSL calls for immediate action in order to find effective policies that promote a humane and healthy treatments for these patients with the goal of full rehabilitation so that they may reincorporate back into society.

THIS RESOLUTION WAS ADOPTED ON APRIL 30, 2017, AT THE NHCSL EXECUTIVE COMMITTEE MEETING HELD IN WASHINGTON, DC.