2018-17
Increasing Access to Life-saving Treatments and Devices to Combat Opioid-related Mortality and Dependency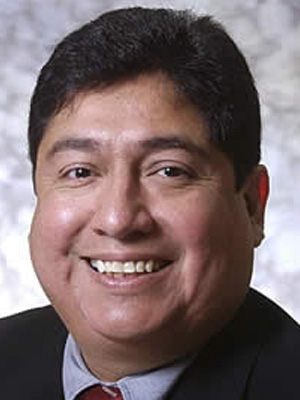 REPRESENTATIVE LOUIS RUIZ (KS), CHAIR HEALTHCARE TASK FORCE
Sponsored by: Sen. Jose Vargas Vidot (PR)
WHEREAS, an unprecedented drug abuse and opioid epidemic is ravaging communities across the United States. Statistics from the CDC (Centers for Disease Control and Prevention) mention that from 1999 to 2015 there have been an estimated 568,699 deaths due to drug overdose; and,
WHEREAS, additional data presented by the CDC shows that during the year 2016, approximately 63,632 drug overdose related deaths occurred in the United States; 63.1% (33,091) of which involved opioids; and,
WHEREAS, millions of patients who suffer from addiction are unable to access the health-related resources and facilities they need due to a lack of funding, providers, and treatment options – a growing crisis that will not stop if the current administration continues to cut healthcare funding and threaten the solidity of the Affordable Care Act; and,
WHEREAS, opioids play an essential part in pain management for patients that suffer from a number of chronic conditions and diseases, the use of which is a clinical and medical decision that should be left to a health care professional rather than an insurance company; and,
WHEREAS, as communities and employers across the country lack the basic resources needed to combat the ongoing opioid crisis, some states have begun to provide OEND (Opioid Education and Naloxone Distribution). The Massachusetts Department of Public Health, for example, created two state programs aimed at providing first response tools for potential overdose bystanders through trained non-medical public health workers under a standing order by the OEND director; and,
WHEREAS, the access to Naloxone, which is a drug that neutralizes and reverses the effects of an opioid overdose, is not readily available; causing opiates to be an up and coming cause of death in the United States; and,
WHEREAS, Naloxone-filled syringes that used to cost $6 a piece now cost $30 or more, a pack of two naloxone nasal spray cans cost $135 or more; and a pack of two automatic naloxone injectors runs for more than $3,700 at present; and,
WHEREAS, addiction should be treated as any other disease and Naloxone should be as accessible as any other medication. Communities, pharmacies, and medical associations need to take into account that half of the overdose cases occur in homes of opioid dependent individuals and should have Naloxone as readily available as an EpiPen or inhaler; and,
WHEREAS, the Surgeon General of the United States has urged people to carry Naloxone on a daily basis as the amount of opioid related overdoses have continued to rise. Although this medication is available at regular pharmacies, prices has skyrocket due to demand making it less accessible to people across the country; and,
WHEREAS, opioid users often don't ask for help due to the fear of the legal repercussions that they might face, opting to leave their lives to fate rather than accepting their addiction problem and utilizing the limited resources that are available to them; and,
WHEREAS, often people who witness an individual overdosing on opioids find themselves in the difficult position of wanting to help while at the same time fearing about the repercussions they could face related to the use and presence of illegal substances; and,
WHEREAS, in May 2018, Puerto Rico's Legislative Assembly approved Senate Bill 341 which seeks to protect people that suffer opioid related overdoses as well as provide protections to people who use Naloxone outside of a medical atmosphere and/or who are not healthcare professionals; and,
WHEREAS, Senate Bill 341 also hopes to establish guidelines to create a program aimed at preventing opioid overdoses by extending resources and protections to NGO's and community outreach programs whose end goal is to save the lives of populations prone to the use of opioids; and,
WHEREAS, opioids have been known to affect the part of the brain that regulates breathing, resulting in respiratory depression and death, particularly in patients who are recovering from a surgical operation; and,
WHEREAS, in November 2014, the World Health Organization issued a warning about the risk of respiratory depression and death from opioid use, even in clinical settings; and,
WHEREAS, many families have had to deal with the sudden death of a loved one from respiratory distress after taking opioids post-surgery; and,
WHEREAS, the use of an in-home monitoring device to alert a caregiver of low oxygen saturation might alert a caregiver to intervene sooner and prevent some of these needless deaths; and,
WHEREAS, advances in technology have made in-home monitoring devices like these accessible and much more affordable than a hospital stay for health insurance companies and patients; and,
WHEREAS, the Physician-Patient Alliance for Health and Safety (PPAHS), the Association of perioperative Nurses (AORN), the Association for Radiologic & Imaging Nurses (ARIN), and the Canadian Anesthesiologists' Society (CAS) endorse the use of capnography monitors alongside pulse oximetry and other methodologies; and,
WHEREAS, the United States Food and Drug Administration (FDA) has recently approved devices using these technologies for in-home use by a qualified health care provider.
THEREFORE, BE IT RESOLVED, that the National Hispanic Caucus of State Legislators strongly urges every state to enact legislation in order to give legal protection to people who suffer from opioid problems or are prone to suffer opioid related overdoses, so they can receive the help and assistance they need. States should make Naloxone available and guarantee that the people that call an emergency service regarding a person that is overdosing will not face legal repercussions related to the use or presence of any illegal substance; and,
BE IT FURTHER RESOLVED, Naloxone should be accessible, not only to health professionals, but to any person known to have an opioid dependency and who is exposed to or is suffering from an opioid related overdose. Provisions that extend resources and protections for the use of Naloxone to NGO's and community outreach programs that work with certain populations that are prone to face opioids and overdose problems are crucial for saving lives; and,
BE IT FURTHER RESOLVED, that the National Hispanic Caucus of State Legislators urges every state to enact legislation to encourage prescription and require coverage of in-home electronic monitoring using the best technologies available for patients who have been prescribed opioids or who are being treated for a suspected opioid overdose; and,
BE IT FINALLY RESOLVED, that a copy of this Resolution be sent to every President, Speaker and Ranking Member of every State Legislature and any other Official or interested party.
THE NHCSL EXECUTIVE COMMITTEE UNANIMOUSLY APPROVED THIS RESOLUTION, AS AMENDED, AT ITS SUMMER MEETING IN PHOENIX, ARIZONA ON AUGUST 18, 2018.
Overdose Deaths Involving Opioids, Cocaine, and Psychostimulants — United States, 2015–2016. March 2018.
Id.
Opioid overdose rates and implementation of overdose education and nasal naloxone distribution in Massachusetts: interrupted time series analysis. January 2013. 
Id.
Id.
Parker's Bill, Utah S.C.R 4. General Session (2018).
Id.
Id.
Id.
Id.
Physician-Patient Alliance for Health and Safety, Patients Receiving Opioids Must Be Monitored With Continuous Electronic Monitoring (June 2017).
Parker's Bill, Utah S.C.R 4. General Session (2018)