2019-21
Call for Research Funding to Investigate and Prevent High Air Pollution Days in Cities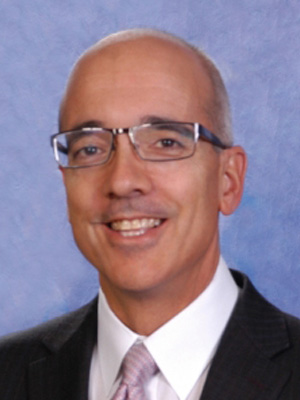 Sponsored by Rep. Angela Romero (UT)
Reported to the Caucus by the NHCSL Energy, Infrastructure and Environment Task Force
Sen. Moisés "Mo" Denis (NV), Chair
Unanimously ratified by the Caucus on December 5, 2019
I. High air pollution leads to poor outcomes
WHEREAS, long-term effects of exposure to air pollution can last a lifetime, and can include heart disease, lung cancer, respiratory diseases, long-term organ and nerve damage, and even death;[1] and,
WHEREAS, approximately 2.5 million people die worldwide each year from the effects of outdoor or indoor air pollution.[2] On average, 93% of the world's 1.8 billion children under the age of 15 breathe polluted air daily. The World Health Organization (WHO) estimates that in 2016, six-hundred thousand children died from respiratory infections caused by polluted air;[3] and,
WHEREAS, increases in air pollution are associated with higher absenteeism in schools, even after controlling for household income and race;[4] and,
WHEREAS, children who are chronically absent in preschool through first grade are much less likely to read at grade level. Students who cannot read at grade level by the end of third grade are four times more likely to drop out of high school. Dropping out of high school has been linked to poor outcomes later in life, such as poverty, diminished health, and involvement in the criminal justice system;[5] and,
WHEREAS, schools and neighborhoods in low socioeconomic status areas tend to have higher air pollution than surrounding communities, a situation which disproportionately affects people of color in the United States;[6] and,
II. Air pollution sensor technology needs improvement
WHEREAS, day-to-day localized high air pollution can go undetected in citywide statistics and having a better understanding of our localized air quality is the first step toward addressing the problems it causes;[7] and,
WHEREAS, low cost sensor technology is developing but still unreliable, thus investment in research grade detection methods, helps urban planners understand the best places to build infrastructure, such as schools, in ways that minimize air pollution exposure;[8] and,
III. Inversions and climate change worsen air pollution
WHEREAS, temperature inversions are a reversal of the normal behavior of temperature in the region of the atmosphere nearest the Earth's surface, in which a layer of cool air at the surface is covered by a layer of warmer air;[9] and,
WHEREAS, an inversion acts as a restraint on the upward movement of air from the layers below. Pollution becomes trapped and the air layer closest to the ground becomes increasingly polluted;[10] and,
WHEREAS, increased temperatures over the past several decades have led to an increasing number of and larger wildfire events resulting in worsening air quality; and,
WHEREAS, the effects of climate change have intensified systematic social, environmental, and economic injustices by disproportionately affecting indigenous peoples, communities of color, migrant communities, rural communities, the poor, low-income earners, women, the elderly, people with disabilities, and young people.[11]
IV. Conclusion
THEREFORE, BE IT RESOLVED, that the National Hispanic Caucus of State Legislators calls on Congress, the National Science Foundation, the National Laboratories of the Department of Energy, the Environmental Protection Agency, state and private universities and state legislatures to direct additional resources and research funding to investigate, observe, analyze, and prevent high air pollution days in cities and to help further understand the specific link between pollution and academic achievement and to determine the economic growth that the investment in cleaning up pollution could achieve.
THE NHCSL EXECUTIVE COMMITTEE UNANIMOUSLY APPROVED THIS RESOLUTION ON DECEMBER 3, 2019 AT ITS FALL MEETING IN SAN JUAN, PR.
THE NATIONAL HISPANIC CAUCUS OF STATE LEGISLATORS UNANIMOUSLY RATIFIED THIS RESOLUTION ON DECEMBER 5, 2019, AT THE ANNUAL MEETING IN SAN JUAN, PR.
[1] National Geographic. (n.d.). Air Pollution. National Geographic: https://www.nationalgeographic.org/encyclopedia/air-pollution/
[2] Ibid.
[3] World Health Organization. (2018, October 29). More than 90% of the world's children breathe toxic air every day. World Health Organization: https://www.who.int/news-room/detail/29-10-2018-more-than-90-of-the-world's-children-breathe-toxic-air-every-day
[4] MacNaughton, Piers, Erika Eitland, Itai Kloog, Joel Schwartz, and Joseph Allen. (2017, February 20). Impact of Particulate Matter Exposure and Surrounding "Greenness" on Chronic Absenteeism in Massachusetts Public Schools. International Journal of Environmental Research and Public Health 14(2): 207. doi:10.3390/ijerph14020207. http://dx.doi.org/10.3390/ijerph14020207. --- And see, Mendoza, D. L., Liou, T. G., Pirozzi, C. S., Zhang, Y., & Paine, R. (2019, May 21), The Impact of Fine Particulate Matter on School Absences D26. HEALTH EFFECTS ASSOCIATED WITH INDOOR AND OUTDOOR AIR POLLUTION (pp. A6015-A6015).
[5] U.S Department of Education. (2019, January). Chronic Absenteeism In The Nation's Schools. Retrieved from U.S Department of Education: https://www2.ed.gov/datastory/chronicabsenteeism.html#four
[6] Cheryl Katz, People in Poor Neighborhoods Breathe More Hazardous Particles (Scientific American, Nov 1, 2012). https://www.scientificamerican.com/article/people-poor-neighborhoods-breate-more-hazardous-particles/ ; and see Emily Badger, Pollution is Segregated Too (Washington Post, Apr 15, 2014) https://www.washingtonpost.com/news/wonk/wp/2014/04/15/pollution-is-substantially-worse-in-minority-neighborhoods-across-the-u-s/
[7] Plautz, J. (2018, July 9). Cheap Sensors Are Democratizing Air-Quality Data. Retrieved from Citylab: https://www.citylab.com/environment/2018/07/cheap-sensors-are-democratizing-air-quality-data/563990/
[8] Castell, N., Dauge, F. R., Schneider, P., Vogt, M., Lerner, U., Fishbain, B., Broday, D., Bartonova, A. (2017). Can commercial low-cost sensor platforms contribute to air quality monitoring and exposure estimates? Environment International, 99, 293-302. https://doi.org/10.1016/j.envint.2016.12.007
[9] European Environment Agency. (2016, November 23). Temperature inversion traps pollution at ground level. European Environment Agency: https://www.eea.europa.eu/media/infographics/temperature-inversion-traps-pollution-at/view
[10] Ibid.
[11]https://nca2018.globalchange.gov/
Refer to Section 1 on Communities and Section 7 on Indigenous Peoples