2021-03
EMERGENCY RESOLUTION:
Pandemic Relief Regardless of Immigration Status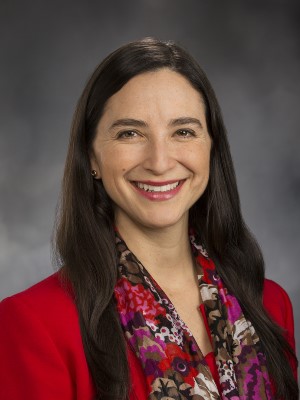 Sponsored by Sen. Rebecca Saldaña (WA)
Reported to the Caucus by the NHCSL Immigration Task Force
Rep. Louis Ruiz (KS), Chair
Unanimously approved by the NHCSL Executive Committee on behalf of the entire Caucus on June 10, 2021
WHEREAS,in responding to the COVID-19 pandemic, following public health guidance, most of the nation established stay-at-home directives that disproportionately reduced or eliminated income for workers and entrepreneurs in food service, hospitality and domestic services; and,
WHEREAS, workers in other sectors, like construction, healthcare, agriculture, and the gig economy were deemed essential sectors in which workers were still expected to work on-location; and,
WHEREAS,the foreign-born population as well as Hispanic workers and entrepreneurs are overrepresented in both these sectors; and,
WHEREAS, thus, immigrant workers, many of whom are undocumented, are already marginalized by exclusion from basic labor protections, high rates of wage theft, and high unemployment, and have been especially hard hit by the COVID-19 pandemic; and,
WHEREAS, over 10.5 million[1] undocumented workers and their families nationwide were excluded from federal relief in these unprecedented times despite paying taxes, even when working in essential industries; and,
WHEREAS, this pandemic has underscored that we live in an interdependent society and are only as strong as our most vulnerable; lawmakers have a duty to strengthen our shared well-being; and,
WHEREAS, several states, including California, Maryland, New Mexico, New York and Washington, have recently enacted relief programs that include undocumented workers and their families, including unemployment benefits, health benefits, earned income tax credits and relief grants; and,
WHEREAS, in enacting aid that includes persons who are undocumented at the state and federal level, strong privacy protections are essential to ensure participant information is not used immigration law enforcement purposes. Any pandemic relief program that includes undocumented workers must not be considered a public charge for immigration law purposes.
THEREFORE, BE IT RESOLVED, that the National Hispanic Caucus of State Legislators calls on the United States Congress and the President to include all individuals, regardless of immigration status, in all pandemic relief programs for workers and their families living in the United States during the COVID-19 crisis; and,
BE IT FURTHER RESOLVED, that the National Hispanic Caucus of State Legislators call on state and local elected officials to include undocumented residents in any pandemic relief programs.
AT THE REQUEST OF THE IMMIGRATION TASK FORCE, AND PURSUANT TO THE IMMEDIATE NEEDS PROCESS OF THE NHCSL BYLAWS, THE EXECUTIVE COMMITTEE GAVE FINAL APPROVAL TO THIS RESOLUTION AT ITS VIRTUAL MEETING ON JUNE 10, 2021.
[1] Pew Research, U.S. unauthorized immigrant total rises, then falls (June 12, 2019), available at, https://www.pewresearch.org/fact-tank/2019/06/12/5-facts-about-illegal-immigration-in-the-u-s/ft_19-06-12_5factsillegalimmigration_us-unauthorized-immigrant-total/