2021-04
Raising Awareness about the Importance of Oral Healthcare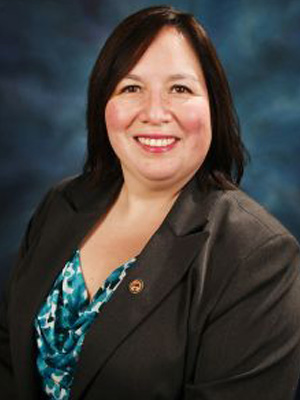 Sponsored by Sen. Cristina Castro (IL) and Sen. Daniel A. Ivey-Soto (NM)
Reported to the Caucus by the NHCSL Healthcare Task Force
Rep. Alma Hernández (AZ), Chair
Ratified by the Caucus on March 26, 2022
WHEREAS, oral health is a critical component of overall health affecting speech, nutrition, growth and function, social development, employability and productivity, and quality of life; and,
WHEREAS, good self-care, such as brushing with fluoride toothpaste, daily flossing, and professional treatment, is key to good oral health; and,
WHEREAS, untreated dental disease is linked to adverse health outcomes associated with diabetes, stroke, heart disease, bacterial pneumonia, pre-term and low birth weight deliveries, and in some instances, death; and,
WHEREAS, routine dental care, by identifying and treating periodontal problems, can help the more than 30 million adults in the United States suffering with diabetes better manage their blood glucose levels; and,
WHEREAS, opioid prescriptions may be related to dental treatment, and routine dental care can help prevent tooth decay and dental pain, reducing the need for opioid or other potentially addictive medication;[1] and,
WHEREAS, access to dental care is associated with higher utilization of preventive and restorative dental services; and,
WHEREAS, income levels are negatively correlated with tooth decay, and so well-known wage-disparities indicate that Latinos and other people of color suffer from tooth decay at disproportionately higher rates because income limits their access to care; and,
WHEREAS, all people deserve access to high quality oral health care.
THEREFORE, BE IT RESOLVED, that the National Hispanic Caucus of State Legislators recognizes the importance of oral health as a critical component of overall health while also recognizing the importance of oral health awareness efforts at the local, state, and federal levels to improve the oral health of all; and,
BE IT FURTHER RESOLVED, that the Joint Task Force on Racial Disparities for Healthcare with the National Black Caucus of State Legislators, the National Asian Pacific Caucus of State Legislators and the National Native American Caucus of State Legislators, along with the Health Equity Advisory Group, should work to develop and propose consistent policies to promote optimal oral health in all states and territories.
THE NATIONAL HISPANIC CAUCUS OF STATE LEGISLATORS UNANIMOUSLY RATIFIED THIS RESOLUTION ON MARCH 26, 2022, AT ITS ANNUAL MEETING IN WASHINGTON, DC.
[1] NHCSL previously addressed policies to mitigate the impact of the opioid epidemic in our Resolutions No. 2018-17, Increasing Access to Life-saving Treatments and Devices to Combat Opioid-related Mortality and Dependency (available at https://nhcsl.org/resources/resolutions/2018/2018-17/index.html), and No. 2015-01, Resolution to Encourage the Clinical Utilization of Opioid Analgesic Drug Products with Formulations that Include FDA-Approved Deterrent Characteristics, available at https://nhcsl.org/resources/resolutions/2015/2015-01/index.html