2021-20
Contracting Diverse Asset Managers for Public Investments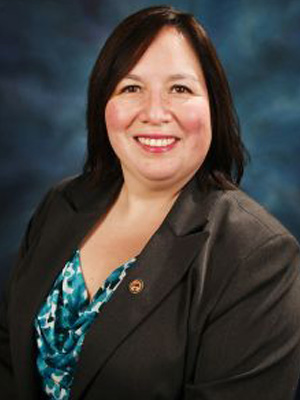 Sponsored by Sen. Cristina Castro (IL)
Reported to the Caucus by the NHCSL Government, Social Justice and Taxation Task Force
Del. Alfonso López (VA), Chair
Ratified by the Caucus on March 26, 2022
WHEREAS, only 1.4% of more than $82 trillion dollars of U.S.-based assets are entrusted to firms owned by women and/or people of color; and,
WHEREAS, a 2017 GAO report found that minority- and women-owned (MWO) asset managers face challenges when competing for investment management opportunities with institutional investors, such as retirement plans and foundations; and,
WHEREAS, investment consultants play a key role in linking institutional investors to asset managers; and,
WHEREAS, studies show that diverse managers outperform industry established benchmarks; and,
WHEREAS, the underutilization of high-performing diverse asset managers is a breach of fiduciary duty and a barrier to wealth generation for women and communities of color; and,
WHEREAS, state policies are necessary to ensure diverse asset managers have an fair opportunity to participate in the management of public funds; and,
WHEREAS, on October 4, 2021, the California Legislature adopted A.B. 890[1] which requires the boards of the public employees' and teachers' retirement systems, respectively, to provide annual reports to the Legislature, based on new contracts, on the status of achieving objectives and initiatives regarding participation of emerging managers or diverse managers responsible for asset management within each retirement system's portfolio of investments; and,
WHEREAS, Illinois enacted Public Act 100-902 on August 17, 2018, for a similar purpose.
THEREFORE, IT BE RESOLVED, that the National Hispanic Caucus of State Legislators calls on state policymakers to establish clear and robust benchmarks for the management of public pension funds by qualified diverse fund managers that meet established criteria; and,
BE IT FURTHER RESOLVED, that the National Hispanic Caucus of State Legislators calls on state governments to require their investment consultants and fund managers to submit yearly reports detailing hiring practices and diversity data. Reports should include efforts to increase hiring and use of diverse managers and progress on implementation. Further, state policymakers should set specific goals for participation.
THE NATIONAL HISPANIC CAUCUS OF STATE LEGISLATORS UNANIMOUSLY RATIFIED THIS RESOLUTION ON MARCH 26, 2022, AT ITS ANNUAL MEETING IN WASHINGTON, DC.
[1] Introduced by Assemblymember Sabrina Cervantes.