Comcast Corporation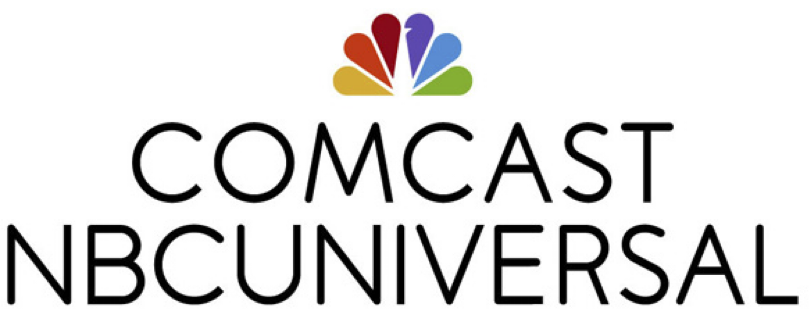 About Comcast Corporation
Comcast Corporation is a global media and technology company with three primary businesses: Comcast Cable, NBCUniversal, and Sky. Comcast Cable is one of the nation's largest video, high-speed Internet, and phone providers. It also provides wireless security and automation services to customers under the Xfinity brand. NBCUniversal is global and operates news, entertainment, and sports cable networks, the NBC and Telemundo broadcast networks, television production operations, television station groups, Universal Pictures, and Universal Parks and Resorts. Sky is one of Europe's leading media and entertainment companies, connecting customers to a broad range of video content through its pay television services. It also provides communications services, including high-speed Internet, phone, and wireless services. Sky operates the Sky News, sports, and entertainment networks, produces original content and manages exclusive content rights.
COVID-19 Response
As COVID-19 continues to impact nearly every aspect of our lives, Comcast's values of integrity, respect, inclusion, and giving back have never been more front of mind. Supporting local communities has been core to our company's DNA for nearly 60 years, and as we've grown, so has that commitment. We continue to partner with civil rights organizations and third-party partners to end systemic racism, including many of the health disparities that plague our Latino community. This year, Comcast NBCUniversal Telemundo launched Planifica Tu Vacuna, or Plan Your Vaccine, a multilingual, nationwide awareness campaign and interactive website tool, centralizing the latest news and information to help users navigate the vaccine rollout. PlanYourVaccine.com features a customizable, state-by-state tracking system, letting users know if they are currently eligible to receive the vaccine and where to find the closest vaccination location.
Diversity, Equity, and Inclusion
When Comcast Chairman and CEO Brian Roberts announced our multi-year $100 million plan to advance social justice and equality, we outlined our commitment to doing real work that would produce lasting change. As a media and technology company, we have a unique opportunity to use our platforms, programs, and talent to create a more equitable society.
Closing the Digital Divide
By expanding access to our low-cost Internet Essentials (IE) program, the nation's largest, most comprehensive, and successful Internet adoption program, we've reaffirmed our company's long-standing commitment to closing the digital divide and the homework gap. We have increased IE's speed offering to 50 Mbps downstream and 5 Mbps upstream, without changing the price, $9.95/month, the same since 2011. Since the beginning of the pandemic, eligible IE customers receive 60 days of free service. All eligible households, regardless of immigration status, can expeditiously qualify for IE if they're beneficiaries of public assistance programs such as the National School Lunch Program, Housing Assistance, Medicaid, SNAP, SSI, and others. More than 50% of IE customers identify as Hispanic or Latino. Our Internet Essentials Partnership Program, a public-private partnership approach to closing the digital divide, collaborates with schools, districts, and other community organizations to fund and connect large numbers of low-income students and families to the Internet at home. Hundreds of schools and districts have already signed up. Learn more at www.InternetEssentials.com.
Empowering Small Businesses
While our company is working to support our customers, employees, and communities, we remain engaged by scaling programs equipped to help small businesses hardest hit by COVID-19. We know business owners of color are historically disadvantaged when accessing capital, and we've learned empirically and through recent studies that the pandemic has particularly devastated minority-owned businesses and entrepreneurs. In response to this critical need, we launched Comcast RISE to offer small businesses access to grants, marketing resources, and technology updates. At Comcast, we're committed to investing in businesses of all sizes to provide the technology-forward experiences their customers expect, enabling them to go beyond bouncing back to bouncing forward.
Leadership
Our commitment to diversity and mission to champion equality starts at home. With 50% of our Board of Directors identifying as women or people of color, we must continue to do more to continue fostering a workplace that reflects and supports our greatest strength: our diverse, talented workforce.
NHCSL BBA Contact
Jacquelyn Puente
Executive Director, External Affairs
Jacquelyn_Puente@comcast.com
Learn More
Learn more about Comcast Leadership and visit Corporate.Comcast.com.