Edison Electric Institute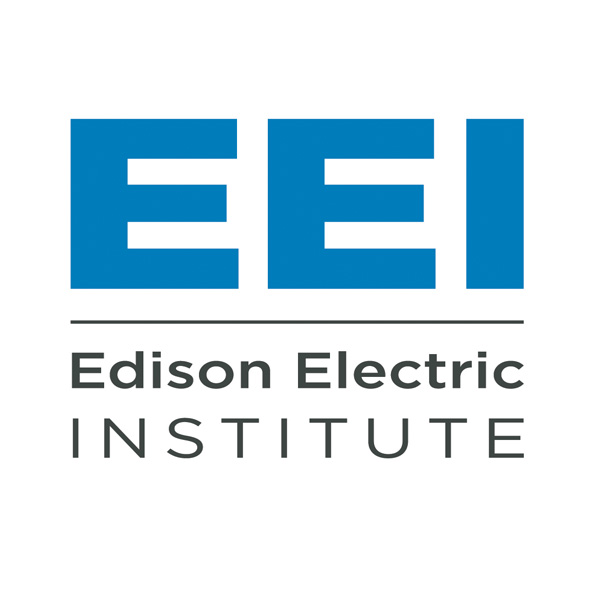 About EEI
The Edison Electric Institute (EEI) is the association that represents all U.S. investor-owned electric companies. Our members provide electricity for 220 million Americans, and operate in all 50 states and the District of Columbia. As a whole, the electric power industry supports more than 7 million jobs in communities across the United States. In addition to our U.S. members, EEI has more than 65 international electric companies as International Members, and hundreds of industry suppliers and related organizations as Associate Members.

Organized in 1933, EEI provides public policy leadership, strategic business intelligence, and essential conferences and forums.
Our Clean Energy Vision
EEI's member companies are leading a clean energy transformation. We are united in our commitment to get the energy we provide as clean as we can as fast as we can, without compromising on the reliability or affordability that are essential to the customers and communities we serve. Overall, carbon emissions from the electric power sector are at their lowest level since 1987—and continue to fall. And, collectively, EEI's member companies already are on a path to reduce carbon emissions at least 80 percent by 2050, compared with 2005 levels.

EEI's member companies are committed to continuing to reduce carbon emissions in our sector and to helping other sectors—particularly the transportation and industrial sectors—transition to clean, efficient electric energy. This is just the start. With investments in new technologies and the right policies in place, we can do even more to build a cleaner, stronger economy together.
Industry Commitment
The electric power industry is leading a profound transformation in the way that energy is generated, delivered, and used. As part of this transformation, EEI's member companies are investing more than $100 billion each year to build smarter energy infrastructure and to transition to even cleaner generation sources. The industry also is working to build the next-generation energy workforce–one with diverse, highly skilled, and qualified employees capable of delivering on the responsibility to meet customers' evolving energy needs.

EEI's Board of Directors have endorsed a new diversity and inclusion (D&I) commitment that builds on D&I programs and work already underway at electric companies across the country. By supporting the EEI commitment, EEI member companies have agreed to develop a 3-year D&I plan, which incorporates initiatives and metrics to improve overall D&I results, and have pledged to take specific actions to advance this important initiative or to confirm that they already have taken these actions.
NHCSL BBA Contact
Kwame Canty
Senior Director External Affairs
Kcanty@eei.org