NEI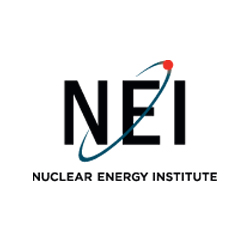 About NEI
NEI, with member participation, develops policy on key legislative and regulatory issues affecting the industry. NEI serves as a unified industry voice before the U.S. Congress, executive branch agencies and federal regulators, as well as international organizations and venues. NEI also provides a forum to resolve technical and business issues for the industry. Finally, NEI provides accurate and timely information on the nuclear industry to members, policymakers, the news media and the public.
Nuclear Energy's Economic Benefits for the Community
Each year, the average nuclear plant generates approximately $470 million in economic output or value. Operation of a nuclear plant generates 400 to 700 permanent jobs. These jobs pay 36 percent more than average salaries in the local area. The permanent jobs at a nuclear plant create an equivalent number of additional jobs to provide the goods and services necessary to support the nuclear plant.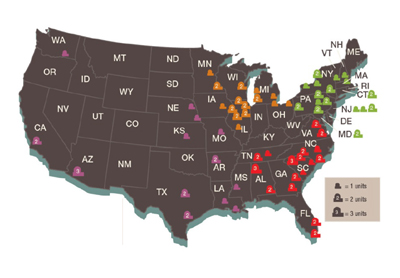 Analysis shows that every dollar spent by the average nuclear plant results in the creation of $1.04 in the local community, $1.18 in the state economy and $1.87 in the U.S. economy.
The average nuclear plant pays about $16 million in state and local taxes annually. These tax dollars benefit schools, roads, and other state and local infrastructure. The average nuclear plant also pays federal taxes of $67 million annually.
Diversity and Inclusion
NEI supports efforts by the Center for Energy Workforce Development to create pathways for women, minorities and low-income young adults to achieve the credentials necessary to compete for our industry's high-paying and technically focused careers. The nuclear energy industry also provides over $12 million annually to scholarship and education programs to develop people for our careers.
The Nuclear Industry
NEI represents over 350 member companies in 17 countries. They include companies that operate nuclear power plants, plant designers, architect and engineering firms, fuel suppliers and service companies, consulting services and manufacturing companies, companies involved in nuclear medicine and nuclear industrial applications, radionuclide and radiopharmaceutical companies, universities and research laboratories, law firms, labor unions and international electric utilities.
NHCSL BBA Member Contact
Christine Csizmadia, Director, State Government Affairs & Advocacy – Email cmc@nei.org
FOLLOW US ON