Planned Parenthood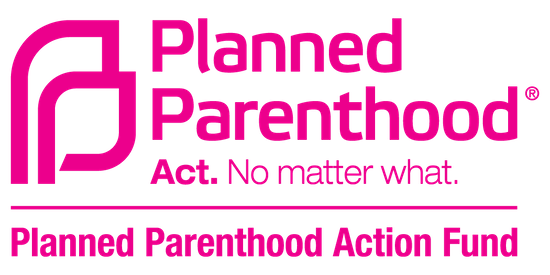 Who We Are
Planned Parenthood Action Fund is a nonprofit, non-partisan group. PPAF is backed by more than 7 million activists, donors, and other supporters working to advance access to sexual and reproductive health care and defend reproductive rights. While PPAF works at the national level, local Planned Parenthood advocacy and political organizations are fighting to defend reproductive rights in states across the country. And Planned Parenthood's more than 600 health centers nationwide deliver high quality, supportive healthcare to 2.4 million people each year.
Fighting for Latino Patients
Many of Planned Parenthood's patients are people who have historically faced barriers to quality health care. In fact, Planned Parenthood health centers serve over 560,000 Latinx patients each year. Those patients overlap with the United States' nearly 6.7 million Latinas – 43 percent of all Latinas ages 15-49 – live in the 26 states that have banned or are likely to ban abortion. They represent the largest group of women of color impacted by current or likely state bans.
Planned Parenthood patients are the inspiration for the work that we at PPAF do to advocate for:
Join the Fight
There is uncertainty ahead of us. The country; Planned Parenthood health centers; the people of all races, genders, faiths, and backgrounds who make up Planned Parenthood's community; and reproductive rights as a whole all face renewed attacks. Please join us in this fight.
Find Care Near You
Call 1-800-230-PLAN(7526) or visit
plannedparenthood.org to find a health center near you.
Leadership
Alexis McGill Johnson
President and CEO
NHCSL BBA Contact
Sonia Santana 
Senior Director of Campaign Strategy
sonia.santana@ppfa.org
Learn More