Target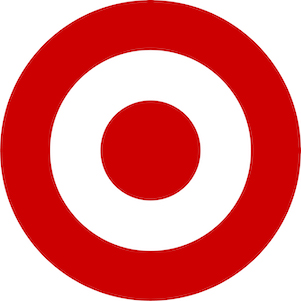 About Target
Target is a leading general merchandise retailer with stores in all 50 U.S. States and the District of Columbia. Its headquarters are in Minneapolis, Minnesota, its hometown since the first Target store opened in 1962. Target employs over 400,000 team members and serves guests at nearly 2,000 stores and online. We are very proud that over 75% of the U.S. population lives within 10 miles of a Target store, all of which also offer Order Pickup and a variety of other fulfillment services, from Drive Up to Same-Day Delivery with Shipt.
Improve Lives and Community
Our success is interdependent with the prosperity of the communities we serve. As part of Target Forward, Target and the Target Foundation are committed to engaging with communities to co-create community-driven solutions and philanthropic strategies that drive community impact. Anchored to Target's purpose, Target's community impact, engagement and philanthropy show up in three ways, and work together to support our Target Forward vision to co-create an equitable and regenerative future with our guests, partners, and communities.

Target is committed to co-creating an equitable future for all, delivering on our Target Forward strategy to help everyone thrive. As part of our Racial Equity Action and Change (REACH) commitments, we are finding new ways to support Black communities across the country. We are truly changing the way we approach our giving and our engagement at the community level, leaning into a deep commitment to listening and learning, and bringing the tools, programming and supports of our business that are customized and responsive to what our communities are telling us they need most. Learn more about our approach to improving lives and communities.
Leadership
Brian Cornell
Board Chairman and Chief Executive Officer
NHCSL BBA Member
Alex Randolph
Director, Government Affairs
alex.randolph@target.com
Learn More
Learn more about Target's leadership, and visit Target.com and Corporate.Target.com.