UPS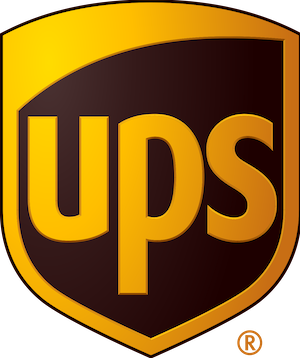 About The UPS Foundation
For nearly seventy years, The UPS Foundation has been dedicated to helping our global society move forward. We have accomplished this by establishing partnerships with non-profit organizations that impact diverse members of our communities and leveraging the passion and spirit of UPS employees through volunteerism. The work of the Foundation is deeply rooted in helping to address core societal issues and we are driven to make an impact across each of our four focus areas: Health and Humanitarian Relief and Resilience, Equity & Economic Empowerment, Local Engagement and Planet Protection. The following is a brief summary of our impact in the Hispanic/ Latino community. Our commitment to a more just and equitable society energizes our investments in Equity & Economic Empowerment across a broad spectrum of communities. From advocacy to removing barriers and improving access to opportunities to higher education and effective mentorship to supporting economic empowerment programs and the fight for equality, we remain constant allies for underserved and underrepresented people.
Financial Impact - Globally
Since 1984, The UPS Foundation has invested $41.2 million dollars in the Hispanic/Latino community (globally). In 2020, The UPS Foundation invested over $3 million dollars in financial support to advance equity and economic empowerment in Hispanic/Latino communities.
Volunteerism
Volunteerism is an integral part of the UPS culture and it's a year-round priority. The UPS Foundation leverages the passion, diverse skills and experiences of UPS employees to make the world a better place. Led by the efforts of our Hispanic/Latino BRGs, our employees invested nearly 40,000 volunteer hours helping Hispanic/Latino communities from 2018-2020 (globally).
COVID Signature Partnerships
In 2020, the Covid19 pandemic forced grantees to pivot in order to help their constituents navigate through the crisis. Therefore, grantees shifted their focus and launched crisis relief programs to help our communities survive. Regardless of the city, state or country, our grantees set out to make an impact in 4 Covid19 focus areas for 2020:

Health (PPEs, hand sanitizers, cleaning supplies, etc.)
Education (Covid19 awareness)
Food security
Financial (helping constituents with rent, utilities, shelter, etc.)
And so, funding from The UPS Foundation lifted and empowered Hispanic/Latino communities through various UPS Foundation signature partnerships.
About UPS
UPS was founded in Seattle, WA, on August 28, 1907. It's Headquarters are in Atlanta, GA, and Louisville, KY, where the main Global Air Hub is located.

UPS employs 528,000 people globally, servicing more than 220 countries and territories. The Global delivery volume amounts to 5.5 billion packages and documents, with a daily volume of 21.9 million.
NHCSL BBA Contact
Axel Carrión
Vice President – State Government & Public Affairs
acarrion@ups.com

Mario Archaga
Director- State Government & Public Affairs
marchaga@ups.com
Learn More
Learn more about the UPS Leadership, visit UPS.com, follow UPS on Twitter and Facebook, and UPS Policy on Twitter.