Jun 5, 2019
Hispanic State Legislators Celebrate Passage of Disaster Aid Bill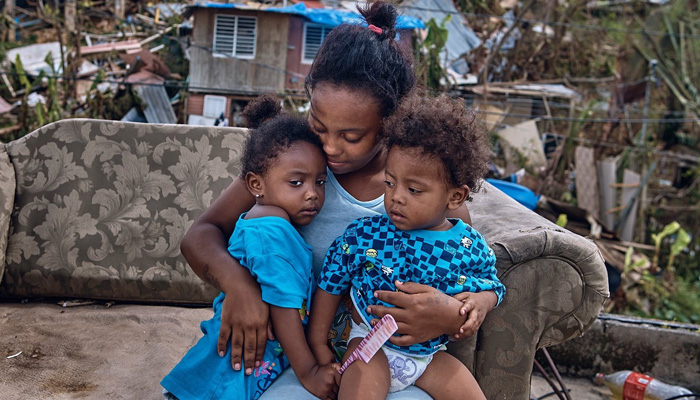 Washington, DC -- The National Hispanic Caucus of State Legislators (NHCSL), which represents the over 425 Hispanic state legislators from across the United States, including Puerto Rico, celebrates the bipartisan effort that led to the Congressional approval of $19.1 billion in disaster relief for victims of Western wildfires, Midwestern flooding and hurricanes that hit the Southeast and Puerto Rico, among other areas of the country. NHCSL particularly thanked the Congressional Republicans that argued against President Trump's call to stop aid to Puerto Rico and ignored the President's misrepresentations regarding the amount of money Puerto Rico had already received.
NHCSL staff, including Executive Director Kenneth Romero and Legislation, Policy and Advocacy Director Guillermo Mena, participated in several congressional meetings, including with staff for key Republicans like lead Senate sponsor Sen. David Perdue as well as Sens. John Boozman and Rick Scott throughout the last year to advocate for the bill.
"We particularly recognize the leadership of the former and current chairs of NHCSL's Board of Business Advisors, Lillian Rodríguez from CC1 and Ivan Báez from Walmart, in helping to organize the efforts to pass this bill. We also thank the Hispanic Federation's Laura Esquivel and the Jubilee USA Network of congregations and faith communities for helping keep this issue on the Congressional front burner," said Romero.
NHCSL President Sen. Carmelo Rios, the Puerto Rico Senate Majority Leader, a Democrat, thanked his fellow state legislators for their unwavering support on the disaster relief issue. "Our members from 43 states and territories unanimously approved a resolution calling for equal treatment for Puerto Rico and the US Virgin Islands regarding disaster aid and never stopped pressuring their Congressional members to make it so, and it worked. I'm very thankful for their efforts as NHCSL President and on behalf of my own constituents in Puerto Rico. I'm also very thankful to Congressional Democratic Leadership, including Speaker Pelosi and Leaders Schumer and Hoyer, and to House sponsor Rep. Nita Lowey for making sure that no bill could pass without including the fair help that the American Citizens living in Puerto Rico need."
NHCSL's Western Region Chair, Sen. Daniel Ivey-Soto of New Mexico, a Democrat, underscored that it was particularly important that the bill focused solely on disaster aid and did not include controversial U.S.-Mexico border funding totaling more than $4 billion that the Trump administration had requested as a rider. "This is a clean aid bill that addresses the needs of natural disaster victims across the nation. In our western region, this bill addresses much-needed relief funding for California's devastating wildfires and for other disasters, like Hurricane Lane in Hawaii and this year's flooding in local Navajo communities in New Mexico, as well as funding to improve flood prediction, forecasting, prevention and mitigation and wildfire prediction, detection, and forecasting. Congress did the right thing in stripping the controversial border funding from this humanitarian bill."
NHCSL's South Region Chair, Rep. David Santiago of Florida, a Republican, lauded the efforts of members of both parties in coming together to pass this legislation, particularly his state's U.S. Senators Marco Rubio and Rick Scott. "This bill provides additional amounts for construction for necessary expenses related to the consequences of Hurricanes Florence and Michael, which will help Floridians, Georgians and the residents of the Carolinas. It is necessary and responsible government spending. Floridians are also very worried about their fellow Americans in Puerto Rico and want the US Government to help the island. The funding that this bill provides for flood and storm damage prevention, reduction and mitigation, including shore protection, and for improvements in the forecasting of hurricanes is essential for residents of the entire eastern seaboard, the gulf states and Hawaii. I'm proud of the members of both parties, particularly the Florida delegation, who helped make this bill a reality."
---
For more information contact:
Kenneth Romero, Executive Director: kromero@nhcsl.org -- (202) 434-8070