Kenneth Romero
NHCSL Executive Director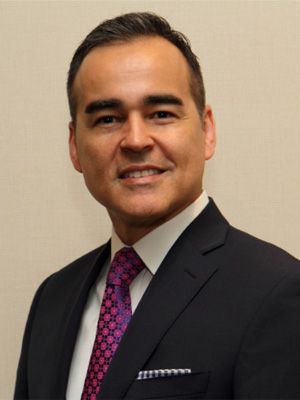 Kenneth Romero is the Executive Director of the National Hispanic Caucus of State Legislators (NHCSL), an affiliate of the Council of State Governments.
Kenneth graduated from Boston University where he earned a Bachelor's degree in Economics. After completing his Juris Doctor at the University of Puerto Rico, he moved to Washington, DC to pursue a Master's in International Business and Trade Law at American University. At the same time, he began his career in public service at the U.S. Department of Agriculture, working on trade policy.
He later was appointed Director of Tourism for the City of San Juan. He also worked as Director of Issues and Public Affairs for the Office of the Governor of Puerto Rico and later served as Legislative and Federal Affairs Counsel to four Secretaries of Transportation of Puerto Rico.
Before joining NHCSL, Kenneth served as Executive Aide and Advisor to the Speaker of the Puerto Rico House of Representatives. He was appointed Chairman of the Host Committee for the 53rd Annual Meeting and Policy Forum of CSG's Eastern Regional Conference.
As Executive Director of NHCSL, Kenneth currently serves as co-chair of the National Hispanic Leadership Agenda's Government Accountability Committee as well as its recently created SB4 Special Task Force.