Campaigns and Elections Training

The New World of Campaigning in 2020!
Social distancing and staying at home may be necessary, but they necessitate a new way to campaign and get out the vote. If you have questions on how to reach new voters, organize, fundraise, canvass, or get out the vote in 2020, or if you just want to make sure you're doing it the right way, you won't want to miss our back-to-back expert strategies panel and Facebook training for Hispanic state legislators.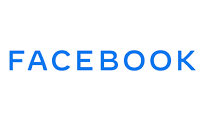 Facebook will train you on how to use its family of apps to effectively run a digital campaign and how to leverage Facebook and Instagram to reach your constituents, followers and community.
Date: Friday, June 26, 2020
Time: 3:30 p.m. EDT - 5:15 p.m. EDT
Place: The link to participate in the virtual town hall virtual will be sent by email with the confirmation. Please review your spam folder in case you do not see the confirmation email in your inbox.
Moderator 

Chuck Rocha: President and Founder, Solidarity Strategies
Panelists
Dr. Matt Barreto: Co-Founder and Pricipal of Latino Decisions, Political Science Professor, UCLA
María Urbina: National Political Director, Indivisible
Juan Proaño: Co-Founder and CEO, Plus Three