NHCSL Takes the Lead in Hurricane Response Efforts
By Kenneth Romero-Cruz, Executive Director of NHCSL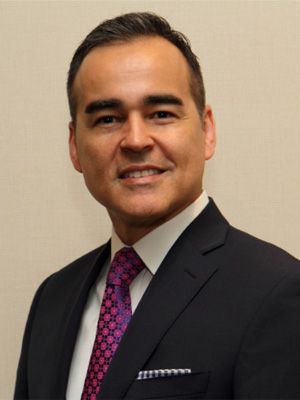 As a membership organization, NHCSL prides itself in taking care of its own. This was the case when our former president, Sen. Iris Martínez (IL), was literally in harm's way after Hurricane Irma devastated the island of Saint Maarten. While on vacation there, I received a call that Senator Martínez literally feared for her life, as the eye of the storm was about to pass through this small Caribbean island. Knowing the danger she was facing, our team immediately coordinated a rescue effort with the office of Senator Dick Durbin (IL), the Governor of Puerto Rico Ricardo Rosselló – and his Washington Representative Carlos Mercader – our Vice President Sen. Carmelo Ríos (PR), our immediate past President Sen. Eduardo Bhatia (PR), Puerto Rico House Speaker Carlos "Johnny" Méndez, the Illinois Senate President John Cullerton; the US State Department; the French Embassy; Dutch officials; and Senator Martínez's Chief of Staff, Kerry O'Brien. We were fortunate to be able to arrange a successful evacuation mission for Senator Martínez, the parents of Congressman Eric Swalwell (CA), and hundreds of other refugees who arrived safely in Puerto Rico after a horrible ordeal. Little did we know, however, that this incident would only be the calm before the storm.
Two weeks later, Hurricane María destroyed Puerto Rico and the US Virgin Islands (USVI), which had already faced the fury of Irma and had barely begun to recover. As has been widely reported, Puerto Ricans and Virgin Islanders had no access to electricity, running water, and telecommunications. Thousands lost their homes and means for providing for their families. As more than 25% of our membership hails from Puerto Rico and the USVI, we knew that we needed to step up to the plate once more and help our members, their families, and our fellow citizens in these islands.
Given the logistical challenges of having an entire population in the dark, we worked closely with the Governor's DC office and the members of our Board of Business Advisors (BBA) to rapidly respond in every which way possible. Our BBA members demonstrated their commitment by providing free medication, increasing their outreach efforts to ensure the population had access to their programs, and diligently worked with us and others to provide much needed aid and supplies to Puerto Rico and the USVI. I particularly want to thank our partners in Pfizer, Comcast, Amgen, Eli Lilly, The Coca-Cola Company, AT&T, Verizon, the Edison Electric Institute, and others for their unconditional support to our brothers and sisters in the USVI and Puerto Rico. From top left: Gov. Ricardo Rosselló (PR) embraces Sen. Martínez upon her arrival from St. Maarten. Senator Ríos greets her and other refugees in San Juan.
As images of the devastation continued to dominate the news coverage throughout the world, President Cruz and our NHCSL team quickly realized that there was much more that needed to be done. We immediately proceeded to write a letter to the President and Congressional leaders expressing our views and recommendations for short-term relief and long-term recovery for Puerto Rico and the USVI. While fully supportive of the efforts to address the needs of the victims of hurricane disasters in Texas and Florida, where we have many members as well, we recognized the unique challenges posed by the destruction facing the US citizens of Puerto Rico and the Virgin Islands.
After sending the letter to White House officials on a late Friday afternoon, the Administration quickly responded – within the hour – requesting to meet with us and senior Department of Homeland Security (DHS) and Federal Emergency Management Agency (FEMA) officials. Over the weekend our staff worked tirelessly to organize a bipartisan delegation for this meeting, that included Senators Ríos and Bhatia, as well as Sen. Janette Millin Young (USVI), who lost the roof of her home during the storm. By Monday we were also able to arrange meetings with Senate Majority Mitch McConnell (KY), Senate Democratic Leader Chuck Schumer (NY), and Senate Assistant Democratic Leader Dick Durbin (IL), as well as Reps. Nydia Velázquez (NY), Luis Gutiérrez (IL), and Stacey Plaskett (USVI). In addition, we also met with the Chief of Staff and senior aides to former House Speaker and current Democratic Leader Nancy Pelosi (CA).
Our message to the Administration, Members of Congress and other policymakers and stakeholders has been brave and consistent: the Federal response to Hurricane María needs to act like a Marshall Plan to help rebuild with resilient infrastructure, particularly in energy, and provide the economic tools that will ensure the vitality of Puerto Rico and the USVI in the years to come. This should include lifting the cap on Medicaid and additional health care investments, and revisiting the applicability, or even the National necessity, of the Jones Act that makes all goods much more expensive in Puerto Rico, Hawaii and Alaska, and raises the cost of energy in Puerto Rico and Hawaii to economically crippling levels.
We first proposed this in our letter to President Trump and later inserted it in the ten-point-plan released by our partners in the National Hispanic Leadership Agenda. Our delegation stressed this message in interviews with The Washington Post, Univisión, La Opinión and several other news organizations. Thanks to those efforts, our initiative of a Marshall Plan for Puerto Rico and USVI has gained traction, and is now supported, in broad strokes, by think tanks, opinion makers, civic groups, and members of both chambers of Congress.
We are proud to have created the groundwork for a broad bipartisan support for these ideas and underscore the need to keep these efforts bipartisan so that the policies can become reality.