Del. Joseline Peña-Melnyk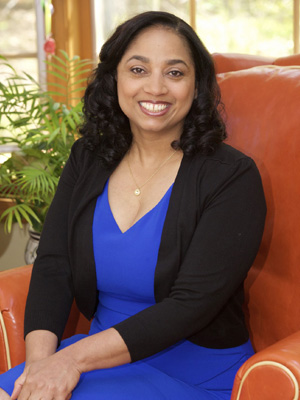 Delegate Joseline Peña-Melnyk (MD-21) is the East Region Chair of the National Hispanic Caucus of State Legislators. Prior to this role, she served as Chair of NHCSL's Law and Criminal Justice Task Force and as a member of the NHCSL Executive Committee.
In 2018, Delegate Peña-Melnyk was awarded the NHCSL John S. Martínez Legislator of the Year Award for her work in the Maryland State Legislature and for tackling some of NHCSL's most complex resolutions in many years, including cannabis and gun policy, by building consensus support for innovative policies.
Delegate Peña-Melnyk has served in the Maryland House of Delegates since 2007. She is the current Vice Chair of the Health and Government Operations Committee, a leadership role following the traditions of that House. She is also the Vice Chair of the Maryland Legislative Latino Caucus, the Chair of the Public Health & Minority Health Disparities Subcommittee of the Health and Government Operations Committee and serves on the Government Operations and Estates and Trusts Subcommittee.
Del. Peña-Melnyk emigrated from the Dominican Republic to the U.S. as a child with her single mother and sister. Her mother worked in New York's garment industry, often struggled to make ends meet, and there was a time when the family was on welfare because her father did not pay child support. But despite tough circumstances, she succeeded in school and learned English. She was an Equal Opportunity Program scholar and the first in her family to attend college. "When I look back on it now, I see how much I benefited from programs that open doors for minority students."
Del. Peña-Melnyk feels an obligation to fight for people on society's margins – the ones who are often overlooked. One summer during law school she worked in Alabama to represent prisoners on death row. Another summer she was in Ohio farm country visiting migrant farm workers and fighting for basic living conditions, a safe work environment, and fair wages. After Del. Peña-Melnyk got her law degree, she took court appointments to represent abused and neglected children, and to provide criminal defense for the poor. Later she joined Eric Holder's U.S. Attorney's Office and prosecuted criminals; building cases by working closely with police officers, witnesses and victims in the community.
And she took time to be a mom, having a son in 1998 and twin daughters in 2000. But the urge to stay involved in the community would not go away. Del. Peña-Melnyk has served on the board of Casa de Maryland, a community social service organization focused on immigrant issues, and she ran for, and won, a seat on the College Park City Council. In 2006 she ran a long-shot, grass roots campaign for Maryland's General Assembly, and with dedicated volunteers and modest contributions from ordinary people she won.
As a state legislator, she has focused on protecting consumers, reforming the criminal justice system, helping working families make ends meet, and championing Medicaid expansion to help Marylanders afford health insurance. As part of her commitment to diversity and inclusion, she co-sponsored a bill to prohibit discrimination based on "gender identity" in public accommodations, employment, and housing. As the "floor leader," she defended the bill from challengers during a vigorous four-hour floor debate.
From her own experience, Del. Peña-Melnyk understands that many working families, despite their best efforts, still need help to make ends meet. She co-sponsored legislation to increase the minimum wage, expand opportunities for minority businesses, broaden the Maryland Consumer Protection Act, crack down on mortgage fraud, and create state apprenticeship and workforce development programs in secondary schools and community colleges.