Alejandro Roark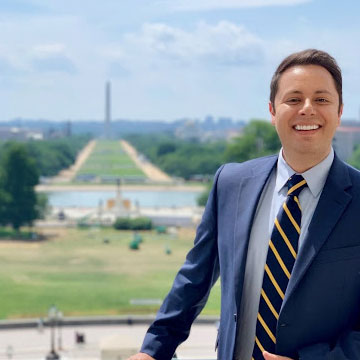 Executive Director, HTTP
Alejandro Roark serves as the Executive Director of the Hispanic Technology & Telecommunications Partnership, HTTP, a national non-profit that convenes an intersectional coalition of national Latino organizations committed to promoting access, adoption,and the full utilization of technology and telecommunications resources by the Hispanic/Latino/a community in the United States. HTTP works at the intersection of ethics, technology, and public policy to educate, advocate, and serve as a national voice for Hispanics/Latinos in technology and telecommunications policy.
As Executive Director, Alejandro leads a strategic planning process with HTTP member organizations to set the national Latino tech policy agenda that creates opportunities for national, and local advocates to engage with Congress and the Administration to advocate for inclusive public policy that promotes civil rights protections, equitable access to broadband, and increased diversity in media and tech workforces. HTTP works to extend Latino priorities in the following policy areas: broadband adoption, spectrum allocation, consumer privacy, open internet, intellectual property, and diversity & Inclusion within the technology workforce.
With nearly a decade of experience working at the local, state and national level, Alejandro has dedicated his career to the elimination of structural inequities across LGBT inclusion, racial and social justice, and civil rights policies, through community power building, story-telling, equitable resource allocation and by creating pathways for a more diverse workforce.
Alejandro applies his skills and leadership to the examination of the ethical and social dimensions of technological change including the attention economy, data privacy, algorithmic decision-making, and artificial intelligence to ensure that Latino priorities are integrated into the policy making process.
Prior to his position with HTTP, Alejandro oversaw the tech policy portfolio which included the planning and execution of its annual Latinx Tech Summit, for LULAC National, the nation's oldest nation's country's oldest and largest Latino civil rights organization. In addition to leading the corporate social responsibility team where he worked with fortune 500 companies to develop, implement, and scale nationwide community programs and coordinating LULAC's Corporate Alliance. Alejandro has also served as the founding executive director for Utah's first and only Mexican Cultural Arts organization, as well as the associate director for Equality Utah where he managed the region's public relations systems, community outreach programming, and state, local, and federal advocacy work.