María Teresa Kumar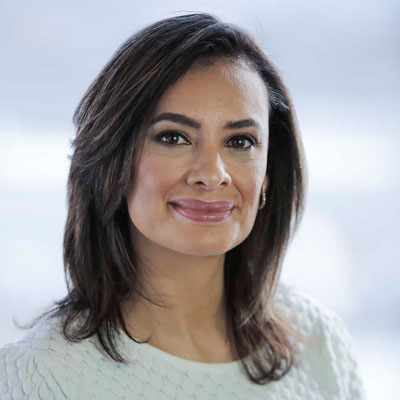 CEO & President of Voto Latino
María Teresa Kumar is the founding CEO of Voto Latino  and Voto Latino Foundation and an Emmy-nominated on-air analyst for MSNBC. As the country's largest Latinx voter registration and mobilization organization, Voto Latino has played a decisive role in American elections and been a major voice countering disinformation in the Latino community. In the 2020 election cycle, Voto Latino and Voto Latino Foundation raised $35 million combined -- the most of any Latino organization in American electoral history -- and registered 617,000 voters, also a record. Since its founding in 2004, the VL has directly registered 1.1 million voters. 79% have gone on to vote.

During the 2020 cycle, Voto Latino mobilized 3.7 Million new & low propensity voters and registered over the margin in AZ, GA, NV, and PA.
Voto Latino has pioneered the use of technology (including artificial intelligence best practices and data modeling), social media, and celebrity influencers to effectively register voters and counter disinformation at unprecedented scale. For this work, Fast Company named María Teresa one of its most creative minds and the Analyst Institute recognized Voto Latino with an Expy Award for advancing the field of voter registration.
Kumar serves on the boards of EMILY's List and the World Economic Forum's Global Shapers. She is a World Economic Forum Young Global Leader and a Council on Foreign Relations Life Member.
Kumar is a graduate of Harvard's Kennedy School and UC Davis.