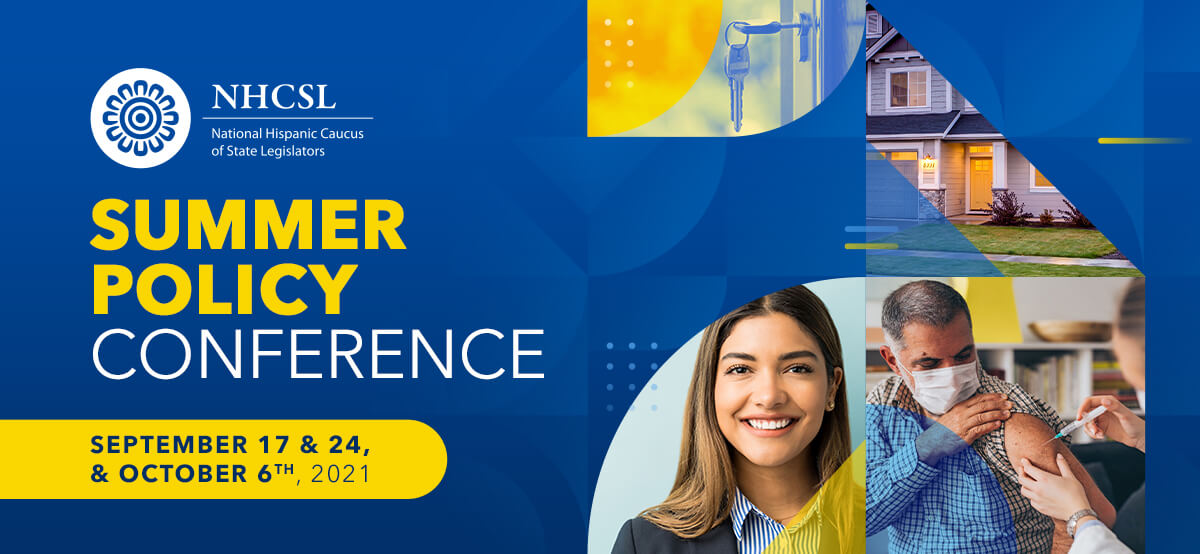 Join us for our Virtual Programs
Friday, September 17, 2021, 2:00PM - 3:15PM ET
COVID-19 Vaccines: Lessons Learned, Updates and What's Next?
With the expansion in ages of eligible persons and the final FDA approval of the Pfizer vaccine, the Covid-19 vaccine policy conversation has moved to potential mandates (universal or targeted) and other efforts to deal with hesitancy as we face deadlier or more contagious variants. For all vaccines, including those with emergency use authorization, like the single-shot Johnson & Johnson vaccine, other areas of constant developments is booster shots and expanding use to young children. Other important developments and diverse clinical trials are ongoing for potential new treatments for Covid-19. This session will discuss those clinical trials, the safety and efficacy of all vaccines and tools available for multicultural communities to increase confidence in the safety and efficacy in the context of ongoing policy conversations.  This session willl prepare legislators to deal with hesitancy argument by focusing on the science and the known characteristics of the community's relationship with vaccines.

Keynote: Honorable Xavier Becerra, U.S. Secretary of Health and Human Services
Moderator: 
Senator Daniel Ivey-Soto
, NHCSL President
Panelists:

Dr. Rick Nettles
, Vice President of U.S. Medical Affairs, Janssen Infectious Diseases and Vaccines 
Dr. Michael Ybarra
, 
Vice President, Medical Affairs and Strategic Alliances, PhRMA
Neisha Foster, Vice President, Product Access, 
Pfizer

Resources: 

 




For U.S. Latinos, COVID-19 Has Taken a Personal and Financial Toll


Partnership to Fight Infectious Disease

Blog Posts: 
Recognizing National Immunization Awareness Month

Addressing common misconceptions about the COVID-19 vaccine
Friday, September 24, 2021, 2:00PM – 3:30PM ET
Affordable Housing Part 1
The crisis in affordable housing (coupled with the student loan debt crisis, decades of low wage growth, and the increasingly high price of giving birth and caring for a child) is one of the main reasons that younger generations, even some now in their middle age, feel that the American Dream is inaccessible to them. Financial insecurity delays people's decision to start a family. The percentage of renters-vs-owners in Gen Xers, Millennials, and early Zoomers is much higher than for Baby Boomers. Gen X endured most of the 2008 housing bubble collapse, losing their savings and turning many into unexpected renters, driving rental prices up for everyone at least until the start of the pandemic. Ongoing systemic racial and ethnic discrimination in mortgages forced many others to remain renters. And as housing prices skyrocket the wealth gap becomes even bigger.
This session is part one of a multi-meeting series. It will address the racial and ethnic disparities created and affected by the rental housing market and policy, including tax policy; boosting the supply and quality of affordable rental units; the Federal Financing Bank and HUD Risk Sharing Program; increasing Fannie Mae and Freddie Mac's Low-Income Housing Tax Credit Investment Cap; funding Available for Affordable Housing Production Under the Capital Magnet Fund; Covid-19 eviction moratoriums; the disbursement of Covid-19 rental assistance and protections for those who have requested it; and state disparities in the treatment as renters or homeowners of those who are trying to achieve homeownership through alternative financing.
Moderator:
 Senator Nellie Pou, President-Elect, NHCSL
Panelists: 
Noel Andres Poyo, Deputy Assistant Secretary for Community Economic Development at US Treasury Department
Ericka Rickard, Project Director, Civil Legal System Modernization, The Pew Charitable Trusts
Tara Roche, Manager, Consumer and Home Financing, The Pew Charitable Trusts
Wednesday, October 6, 2021, 2:00PM ET
NHCSL Executive Committee Meeting
(Legislators and BBA Members only)
The NHCSL Executive Committee Members will be voting on policy resolutions.