Coca-Cola Company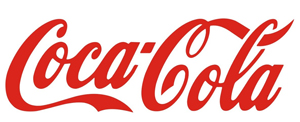 COMPANY MISSION
To refresh the world…
To Inspire moments of optimism and happiness…
To create value and make a difference…

ABOUT THE COCA-COLA COMPANY
As a total beverage company, we offer 4,000+ beverages, nearly a third of which are low- or no-sugar, and we are reducing the amount of added sugar in many of our beverages. There are 800+ facilities around the world producing and bottling the products. With the local bottling partners and distribution systems, we manufacture, package, distribute and merchandise the beverages resulting in thousands of jobs. The Coca-Cola Company and its family of 68 independently owned bottlers employ more than 90,000 people across every corner of the country.
The world economy is supported by the more than 27 million customers who sell our milk, coffee, juice, tea, water, coconut water and sparkling soft drinks in 200+ countries. We have evolved our offering to include smaller, more convenient packaging like the mini-cans and expanded the offerings of the 7.5 glass bottle. Our packaging collection and recycling goal is to collect a bottle or can for every one we sell by 2030, and we are working to use more recycled materials in our packaging. Our commitment for water is to give back the amount of water used in our finished beverages to replenish communities and nature.
From our employees to our consumers, people are at the center of everything we do. We aim to create value for everyone connected to our business including enabling the economic empowerment of women through programs like 5by20. We continue to fund education initiatives, scholarships and community programs that benefit individuals and families across the US and the globe. We have provided more than $100 million in scholarships over the last 29 years.
KEY LOCATIONS
Across the globe in 200+ markets and in all 50 states and US territories.
EMPLOYEES
The Coca-Cola System (the company and its bottlers) employs more than 700,000 associates worldwide and more than 90,000 in the U.S.
LEADERSHIP
Chairman and CEO – James Quincey
North America President – Alfredo Rivera
NHCSL BBA Member Contact
Kent Landers, Public Policy and Government Relations
kelanders@coca-cola.com
Learn More, visit www.coca-colacompany.com